Nagpur: Major Hemant Jakate took Voluntary retirement from Indian Army in 1982 after having seen action in the first three wars India fought after independence: 1962 with China and 1965 and 1971 with Pakistan.
Naturally having fought in 3 big wars he saw many of his colleagues, juniors etc. sacrifice their lives on the battlefield. One such colleague, another man from Nagpur was Captain Pedgaonkar, who was Jakate's batch mate.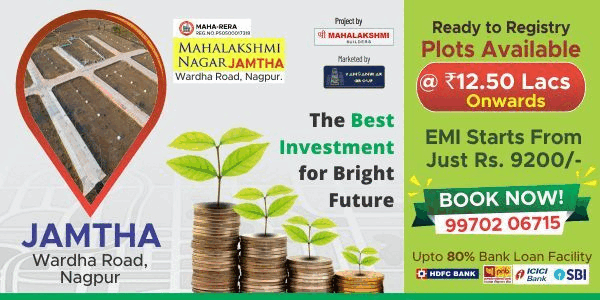 Thus when Nagpur Mahanagar Palika decided to install a 'Shaheed Smarak' in Nagpur to commemorate the 12 shaheeds of Nagpur area he was very happy. Because his dear friend was one of them.
But when Major Hemant Jakate saw the 'memorial' that came up near Cotton market he was stunned! The job had been done in such a slip shod way that the 'memorial' seemed like an insult rather than a tribute.
He wrote letters pointing out the flaws. (For instance the gun is depicted upside down with a helmet on it in a memorial.)
In frustration he wrote in his last letter that if NMC officials, or Govt. was not ready to rectify the mistakes, he would build a memorial with his own money. And since few years after retirement he had donated all his property to charity and lived with his wife in an old age home, he would use his pension to built the memorial.
Nine months letter, he received a reply that said in effect " he was welcome to build with his own funds but in no case would he ever get reimbursement!"
The reply might have been sent with a view to 'shut this man up' – but the Major took it at face value.
Since May 15th, when temperatures were peaking at 46 and 47, he began work.
He invested in 100 Kgs of Standard steel to make a huge 10 feet gun. MS plates and pipes are also being used in it.
The sculptor is Madhukar Nagpurkar who is also putting in long hours on the job.
Hemant Jakate and his 77 years old wife Sulabha Jakate, pack a lunch tiffin and stay at the site of the memorial from 9.30 a.m. to 6.30 p.m. everyday supervising the work and helping out Madhukar if he needs something.
Since the spot of the memorial becomes an 'adda' for alcoholics and anti social elements at night, the Jakates have even decided to build a 6 feet high wall around it with a gate facing south.
Don't know how NMC officials are reacting to this but Shaheed Captain Pedgaonkar who laid his life on 17th November 1971;O.R. Vasant Gawande who became a shaheed on 5th Dec. 1971; Kishorsingh Thakur , 9th December 1971;Shaheed Lt. Gurcharansingh Kochar 12th November 1962; Major S.S. Deo 6th October 1965;Shaheed Barokar 6th October 1965; Shaheed Haribhau Bhure 9th September 1965, Shaheed G man Anand Nevare 17th November 1965,Shaheed Sudam Meher of 17th September '65; Shaheed Manohar Petkar of 5th Dec. 1971; Shaheed Govind Ambagade of 9th August 1973 and Shaheed Charan Dhawale of 6th December 1971 must be watching and feeling grateful and honoured.
What greater tribute than be honoured by a colleague and 'supported and defended' by him even in peace time??
That is what they are taught in the army – to look out for each other, while defending the motherland.
May be it is time we send every Indian for compulsory duty in the armed forces at age 18 – for two years at least?