Restoration work of five archaeological temples in Ramtek to be carried out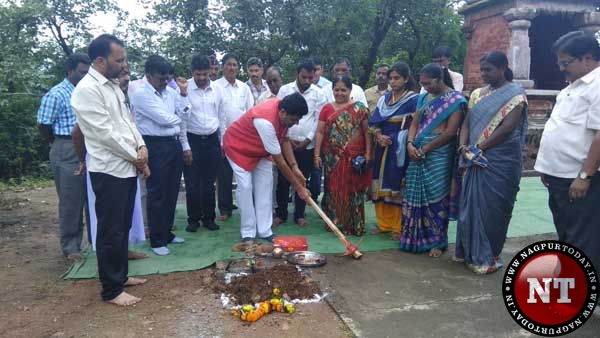 Nagpur: BJP MLA from Ramtek D Mallikarjun Reddy on Wednesday performed bhoomipujan of restoration and maintenance works of five archaeological temples in Ramtek. The restoration and maintenance work of five temples including Keval Narsinha, Rudranarsinha, Kapat Ram Dhupeshwar and Varah Mandir of Archaeology Department is being done at the cost of Rs 4.27 crore. The fund was approved as a result of untiring efforts put in by the BJP MLA.

Other personalities present at the bhoomipujan function include Nagar Parishad President Dilip Deshmukh, Gopalji Maharaj Agasti Ashram's Balchandra Badule, Dr Madhukar Kanthane, Assistant Director of Archaeology Department Kavita Mulmule, Sanjay Mulmule, Charan Yadav, Anita Tetewar, Chitratai Dhurai, Vanmala Chauragade, Alok Mankar and others.