Nagpur: Western Coalfields Limited celebrated Republic Day gloriously. Rajiv R. Mishra, Chairman Cum Managing Director of WCL, unfurled the National Flag and inspected the ceremonial parade by WCL Security Guards.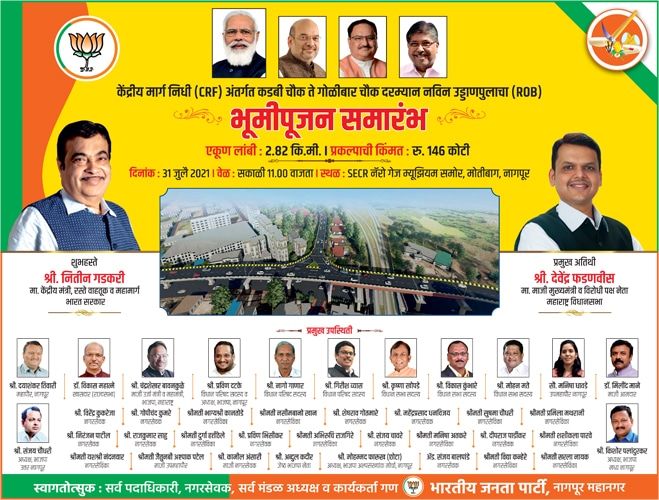 Addressing members of Team WCL Mishra said that with the contribution of entire Team, WCL has been placed with a distinct identity apart coal mining. Mishra said that Team WCL is performing well. He emphasized the need to put unite effort to achieve success in coal production. Mishra was happy to share the news that WCL has got four Blocks in IB valley in ODISHA. He said, now we can implement our Mega Opencast Project. He said that WCL will also be 100 million tonnes production Company in near future.
Sri Mishra said that this is matter of pride for WCL family that "PADMASHREE" Honour will be given to our retired officer late S.T. Ramteke posthumously. He congratulated Ramteke family for the achievement.
CMD gave away special prize to Sri M.Ellaiya GM of Majri area for his outstanding contribution. He also awarded to the best security personnel on the occasion.
Director Technical (Operation) B.K. Mishra, Director (Personnel) Dr. Sanjay Kumar, Director (Finance) S.M. Choudhary, Director Technical (P&P) T. N. Jha, CVO, WCL A. P. Labhane, President of Jhankar Club, Anita Mishra, Vice Presidents Rubi Mishra, Pragati Labhane, members of steering committee and welfare board, HODs, Senior officers, employees, Other members of Team WCL, ladies and children were also present prominently on the occasion. After the performance given by WCL Band, number of employees participated in Musical Chair & Tug of war. Beautiful tableaus were also displayed by various areas of WCL on the occasion.