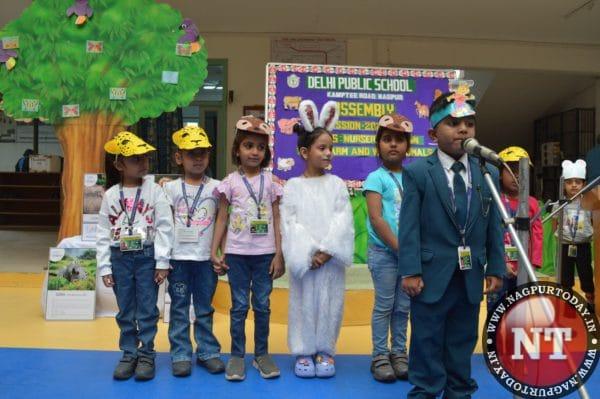 The Dolphin group of Grade Nursery A showcased their exceptional enthusiasm and creativity through an informative assembly centered around farm and wild animals on 14th March, 2023. The primary objective of the assembly was to raise awareness about these animals and instill empathy in the students towards them, enabling them to become better human beings.
The students captivated the audience with their enactments of the popular rhyme 'Old MacDonald Had a Farm' and two captivating stories, 'Mighty Raju' and 'A Greedy Mouse.' These performances not only engaged the audience but also enhanced their understanding of the subject matter.
The presence of Principal Ms. Ritu Sharma, was a source of encouragement and motivation for the students, and her kind words were well received by everyone present.
The assembly concluded on a high note with a stirring rendition of the National Anthem, filling the students with a sense of patriotism and pride. Overall, the assembly was an exceptional experience that left a lasting impression on all who attended.