Nagpur News : Alleging delay in providing treatment to a suspected dengue patient causing her death, relative's thrashed doctors and ransacked Orange City Hospital at Khamla square on Friday afternoon.
Bajaj Nagar resident Amit Tiwari's wife Vandana, 30, was hospitalised for viral fever on Wednesday. He has filed a complaint at Dhantoli police station blaming doctors responsible for his wife's death. Cops have shifted the body for post mortem at Government Medical College and Hospital (GMCH) mortuary and have initially registered the case of an accidental death. Police said that on the basis of post mortem reports, proper action will be taken against the doctor.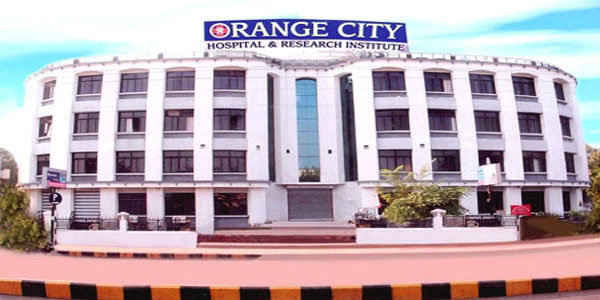 Tiwari, who owned a petrol pump, told that his wife Vandana was suffering from high fever from last few days. He had brought her for a regular check-up at Orange City Hospital on Wednesday but doctors claimed it as viral fever and asked her to get hospitalised for observation.
"She was kept in the general ward for observation. Despite of medicines, there was no reduction in the body temperature. She was even sweating badly but doctors claimed her as normal and shifted her to air conditioned room," informed a relative.
The next day, around 9.30 pm, Vandana complaint of chest pain but doctors claimed that it was due to acidity. Relatives claimed that Vandana, a mother of 4-year-old boy, was crying in pain for whole night but doctors continued the regular treatment claiming it as a usual condition. Later, the blood tests were performed.
"On insisting a lot, doctors finally shifted her to Intensive Care Unit around 11 am. Within half-an-hour, a doctor prescribed three different lists of medicines. Later, before we bring the medicines, doctors informed that she is suspected to be suffering from Dengue," told a relative.
Shocked after hearing that Vandana is suspected to be suffering from Dengue, Tiwari convinced the doctor to allow him to meet her. However, doctors denied and restricted anybody to meet her.
"Suspecting something fishy, I argued with the doctor and pushed him to make entry in the ICU. I hold her hands and she was motionless. Before I could ask anything to him, the doctor told that she has died," said Tiwari who alleged that doctors didn't provide treatment on time that causes his wife's death.
Anup Marar, director of the hospital, told that Dr. Rajesh Atal, MD, Critical Care Physician, who has been treating the patient, had checked the patient thrice on Wednesday and Thursday.
"It was noted that she was suffering from NS1 Antigen Positive (Dengue). Her blood counts were also grave. She expired at 12.45 noon with a provisional diagnosis of NS1Antigen Positive with Shock syndrome with Thrombocytopenia with Hepatitis in a known case of Type II Diabetes Mellitus," said Marar. A counter complaint was also filed against the deceased's relatives to ransack the hospital property.