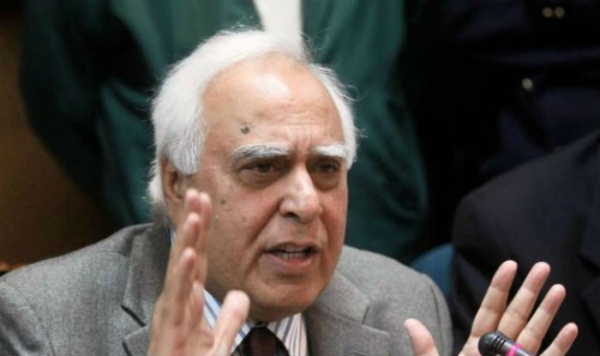 New Delhi: Slamming the rejection of the impeachment motion by the Chairman of the Rajya Sabha, senior Congress leader Kapil Sibal said, today's move was unprecedented as an impeachment motion was never rejected at its initial stage.
Criticising the Vice President, Kapil Sibal said, the chairman should have consulted other collegium members as charges against the Chief Justice of India are very serious.
Congress will challenge in the Supreme Court the Rajya Sabha chairman's decision to reject the impeachment notice against the CJI, says senior leader Kapil Sibal.
"Never before in India's history has a motion been moved by MPs dismissed at the preliminary stage, Sibal says and adds that the Rajya Sabha chairman's order was illegal and passed without full-fledged enquiry.
Kapil Sibal also questioned the speed with which Vice President Venkaiah Naidu rejected the impeachment motion. Venkaiah Naidu rejected the impeachment notice citing lack of substantial merit in it, a news agency reported, quoting sources.