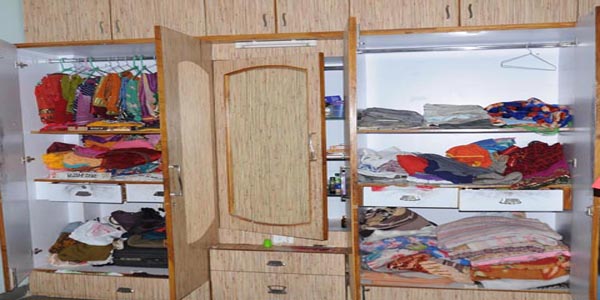 Nagpur News: Brainy investigations by Lakadganj police landed a 33-year-old man behind bars for allegedly committing burglary of Rs 4 lakhs in his own house on Friday. Arvind Parate was nabbed within twenty four hours after his father Mahadeorao reported the matter to police.
Arvind, who is employed with a private company, confessed of committing the burglary over frustration after father refused to give him his property share. Police had recovered all the stolen valuables.
Arvind told police that he was suffering from financial crisis and thus was not able to meet his family demands. He stated that Mahadeorao had thrown him out of the house and made all his property in the name of his elder brother, Padmakar, who is already a jeweller.
"He was jealous and enraged by Magadeorao's decision. We came to know that Arvind's behaviour was not good towards his parents and thus he was thrown out of the house," informed PSI V A Sagne.
Arvind was currently staying at Nandanwan with his family members.
Senior citizen Parate, who owned a business, had filed a police complaint of gold ornaments worth Rs 4 lakhs burgled from his Bairagipura residence on Friday night. In his report, he stated that he and his family had gone to Mangalwari at a relative's house for two hours in the evening when the burglary took place. Parate had left home around 8.30 and returned home after two hours.
On investigating the spot, police found that the thief had gained an entry from the rear door. It was learnt that the thief had bent the latch of the grill door and then broken open the lock of the kitchen door to enter the house. Police told they have learnt that the thieves had searched only two places where the valuables were kept.
"Everything at the crime scene was very fishy. Most important, only two places-kitchen almirah and drawer were searched by the thieves- which clearly indicates that the thief was very well aware about the valuables kept there," said Sagne, who investigated the spot.
Later, during initial questioning with family members, police were informed about Arvind refused of giving property shared. He was immediately brought for interrogation in which he confessed of crime.
Police told that Arvind had planned the burglary very well. "He knew that Parate and a family will be going to a family function at Mangalwari. Thus, he planned the burglary and chose rear door to enter the house," said police.
Arving had hid the valuables in a well. Police said that he had tied the valuables in piece of cloth and attached it to a rope. With the help of rope he had sink the cloth inside well.