Nagpur: A lot of fuss has been made on Nagpur's ambitious Metro Rail Project and a large section of citizens are optimistic about having the value added transporation facility in the city. However, going by the scheme of things Metro Rail seems to be far fetched dream, thanks to the acute lack of funds and both state and central government's apathy in catalysing the project. The dead slow flow of funds raises many questions regarding the claims of chief minister Devendra Fadnavis and union minister Nitin Gadkari about executing metro rail project at historic speed.
Only 11% in last fiscal
The central and state governments have released meagre funds for the project despite passage of seven months. Unfortunately, the state headed by city's own Devendra Fadnavis has released only 0.25% of total allocated funds, forcing Nagpur Metro Rail Corporation Limited (NMRCL) to start pursuing the matter with concern. Overall, the project received only 11% of the funds allocated in the last fiscal.
Delay takes cost from 8,680 cr to 10,526 cr
In the project model, the centre, state, Nagpur Improvement Trust (NIT) and Nagpur Municipal Corporation (NMC) have to pool in money to meet the total expenditure of 8,680 crore. Flow of funds for the project at the appropriate time is most crucial to prevent cost escalation. Already, the delay in execution has led the project's estimated cost to reach 10,526 crore, which has not been approved by the centre yet. The deadline for the project is December 2018.
Funds release at crawling speed
In 2014-15, the centre had approved 10 crore for the project, of which only 50 lakh has been released. Similarly, NIT, which is executing the works as special planning authority, released only 9.50 crore of total allocation of 75 crore. Strangely, the remaining funds were never transferred to NMRCL in the current fiscal but declared as lapsed.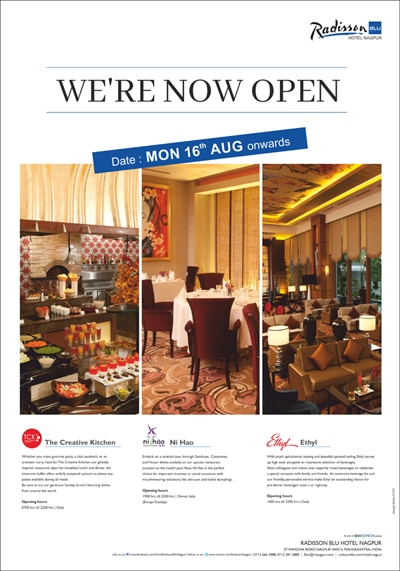 Allocation 491 cr, releasded on 52.5 cr
In the current fiscal, the centre, state and NIT had allocated 491 crore, of which only 52.50 crore has been released to NMRCL as on date. The state's contribution in this has been very poor. Of the total allocation of 197 crore, only 50 lakh has been released by the state as on date. The centre has released 25.69% of the allocated funds, while cash-rich NIT too has released only 10% of the approved amount.
Too slow progress
NMRCL had started civil works worth 85 crore on the first stage — MIHAN to Airport. Besides, the construction of Metro Bhavan costing 32 crore is going on at full pace. Tendering process of Reach-I from Airport to Munje Square and construction of nine metro stations is also in the process. To start other works, NMRCL reportedly requires 350 crore in the current fiscal to keep the momentum going, which means 300 crore will be required in the remaining five months.
Managing director of NMRCL Brijesh Dixit could not be contacted for his version as he was out of the country.

Passing the buck…
NMRCL sources told a daily newspaper that much depends upon the release of remaining funds by the centre and state. "NMRCL is continuously following up with the state for release of funds. The centre had made it clear that it will release remaining funds subject to disbursement of funds by the state. We are now following up on an almost daily basis. No works have been hit due to delay in release of funds as yet. But payments of contractors and mobilization advance to be given to consultants and private agencies will be hit in case the delays persist. NMRCL has requested NIT to release 10 crore immediately," sources said.
How will it happen, wonders all!
NMC is sitting pretty citing its cash-strapped condition. The civic body has not disbursed a single penny of its allocation of 5 lakh in the last fiscal. No budgetary provisions were made in the current fiscal. It has been made very clear by NMC that no money will be given to NMRCL. NMC's share in the project will be adjusted against the value of land to be given to NMRCL. NIT chairman Shyam Wardhane told that 10 crore will be released to NMRCL soon. "NIT is disbursing its share as per demand raised by NMRCL. We cannot disburse the entire allocated amount as it leads to parking of funds, which is objectionable. We have received NMRCL's letter to release 10 crore three days ago," he said.
(Sourced inputs from TOI)