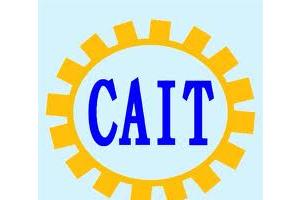 Nagpur News: "It is highly unfortunate that RBI Governor has missed the golden opportunity to revive Indian economy as instead of announcing steps to rejuvenate domestic trade and industry he has by given over weight age to political consideration rather than to address the economic compulsions"-said the Confederation of All India Traders (CAIT) while strongly criticizing the credit policy announced today by RBI Governor.
CAIT National President B. C. Bhartia and Secretary General  Praveen Khandelwal in a joint statement released today at New Delhi said that the festival season and harvesting of crops is round the corner. The RBI Governor could have taken concrete steps to increase liquidity in the market by reducing Current Reserve Ratio (CRR) which could have infused more money into circulation in the market but it seems that in the days to come, the market is sure going to face liquidity crisis. At a time when Indian currency is being devalued greatly, giving boost to growth of domestic trade and industry could have been the only viable option to strengthen the economy.
Both Bhartia and Khandelwal said that contrary to expectations of trade and commerce, the RBI Governor has increased Repo rate by 0.25 percent bringing it to 7.50 percent which will hit the already ailing "aam aadmi" from further inflation. The EMI is expected to go up by Rs.16.50 per one lac of loan taken and the availability of funds with common men will go down which will result into lower expenditure in the market, It will hit the trade and industry which was expecting good demand particularly because of festive season. The domestic Indian products will become more costly and the market will be further flooded with imported goods particularly from China and other Countries.
Keeping into consideration the economic situation and failure of the RBI to announce effective steps to tame inflation and addressing the economic crisi, the CAIT has demanded transfer of powers of RBI to Ministry of Finance which should form a Competent Committee of Experts and Stake holders to consider seriously the steps needs to be taken to infuse a sense of growth in domestic manufacturing sector and retail trade and to recommend the Government suggestive steps .