NAGPUR: Rawmatt Industries Pvt. Ltd. is all set to bring a revolutionary change in Nagpur by launching its first LNG & CNG Mother Station on Friday, September 13, 2019, at Rawmatt CNG Pump, Opposite HCG NCHRI Cancer Centre, Near Automotive Square. In the presence of Smt Nanda Jichkar, Mayor of Nagpur, the inauguration took place at the hands of Shri Nitin Gadkari, Hon'ble Minister of Road Transport and Highways of India, whose extraordinary vision has paved the way for this great initiation. Other dignitaries present were P.K. Yadav, IOCL Executive Director (Gas), J.P. Mishra, IOCL GM (LNG), Deepak Acharya, INOX CEO, Vijay Kalaria, INOX Global Head (LNG), Jitendra (Bunty) Kukde, NMC Chairman Transport, Upinder Kumar, Petronet India GM (LNG), V.K. Mishra, Petroleum Explosives and Safety Organization Dy. Chief Controller of Explosive, M.K. Jhala, Petroleum Explosives and Safety Organization Chief Controller of Explosive, and R. Piplani, Petroleum Explosives and Safety Organization Dy. Chief Controller of Explosive. This LNG/CNG station is the first in India to be launched by a private sector. Rawmatt Industries is very positive about this project and soon would be launching 10 more CNG stations in and around of Nagpur.
Out of these 10 stations 2 are ready to be launched in next 15 days one at Wadi Naka and the second one at Khapri Naka. As a part of its expansion plan and in sync with the Hon'ble Shri Nitinji Gadkari's vision Rawmatt is going to take this movement to entire Vidarbha by setting up stations in other towns of Vidarbha, the next station would come up at Akola and Chandrapur District. The company has praised its technology partner, INOX India Pvt. Ltd, and also gives special credit to Nagpur Municipal Corporation for successfully adapting and executing the concept of CNG. Compressed Natural Gas (methane stored at high pressure) is an alternate fuel, which is economical, emits less noxious gases, and is thus a viable replacement of gasoline, diesel fuel, and propane/LPG. From reduced exhaust emissions to reduced energy costs, CNG offers a range of sustainable, safer, economical, and empowering solutions against conventional fuels and petroleum products. Because it's cleaner, safer, powerful, cost-effective and indigenous, it is the best alternative fuel in the industry today; the ideal fuel for a green future.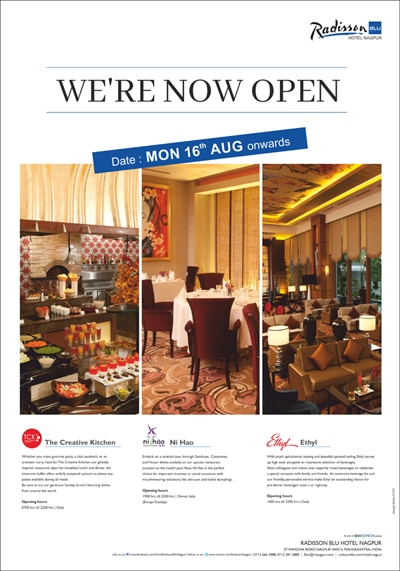 Cost savings on fuel by using natural gas is around 35% when compared to other fuels, like petrol and diesel. For example, petrol costing Rs. 78.70/- gives mileage of only about 15 km/h. Similarly, diesel costing Rs. 68.65/- gives mileage of only about 18 km/h. On the other hand, CNG just costs just Rs. 57/- but gives mileage of about 23 km/h. The maintenance cost is also less in natural gas. For the buyer's convenience the retailers would be selling the CNG kits on easy finance. Bajaj finance and other co-operative banks have agreed to provide the finance to the buyers. Established in March 2017 in the centrally located city of Nagpur, Rawmatt Industries Pvt. Ltd. is leading the field of handling and supplying of LNG & CNG fuel. The company is committed to taking initially Nagpur & further Vidharbha close to its 0% carbon emission goal, boosting the public transport with alternative and affordable fuel solutions, and extending the reach of CNG/LNG vehicles even to the rural areas.