Nagpur/Mumbai: The row over Maharashtra Rashtrabhasha Sabha seems to be far from over even though it got a reprieve from State Government. The original petitioner Citizens Forum has filed a contempt petition before High Court against top officials charging them with wilful disobedience of judgement dated September 7, 2016. A division bench consisting of Justice Bhushan Dharmadhikari and Justice Swapna Joshi issued notice to Chief Secretary Sumit Mallik, Principal Secretary of UDD Nitin Karir, Director Town Planning S N Shende, Deputy Director Town Planning Nitin Adari, Municipal Commissioner Ashwin Mudgal, NIT Chairman Dr Deepak Mhaisekar, and Ulhas Pawar, President of Maharashtra Rashtrabhasha Sabha, Pune, directing them to file reply on December 8.
Citizens Forum for Equality through its President Madhukar Kukde in his contempt petition alleged that various directions issued by the High Court in its judgement having far reaching implications every reserved land and the procedures of 'change of user' u/s 37 of MRTP Act 1966 in the State were followed only in breach by the authorities.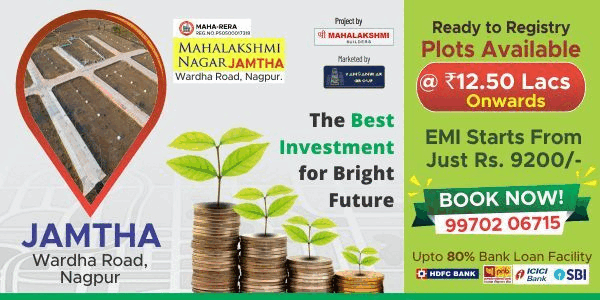 The High Court had directed the State Government to revisit the MRTP Act 1966 with in one year with respect to the large number of change of user cases being done to change the "reservation of public lands" reserved for the playgrounds, Garden, public utility, etc.for commercial use defeating the very purpose of Development Plan.
The petitioner also raised the issue of delay indetermining the ground rent and premium and its non-payment by Rashtrabhasha Sabha. Besides, the direction to complete the civil suit filed by Wockhardt Hospitals against the demolition notice issued by NMC within one year was also not followed. NIT was directed to make enquiry in all the documents and papers to find out whether any parting of rights by Sabha was done conferring upon anybody a joint and undivided share and even this direction was not followed, Kukde claimed.
The State Government was directed to study audited books of accounts regularly maintained by Rashtrabhasha Sabha to check whether additional income was used for its aims and objectives only and to probe the affairs of Rashtrabhasha Sabha through Joint Charity Commissioner, in budget of each year and duly audited reports and so far no action was taken, the petitioner claimed. This is wilful and deliberate breach of judgement of the High Court's judgement dated 07-09-2016, the petitioner alleged while demanding contempt action against respondent contemnor. Adv Tushar Mandlekar and Adv Rohan Malviya argued for the petitioners.