Ranbir-Alia begin shoot for 'Brahmastra' with ID cards on!


Karan Johar's Brahmastra starring Amitabh Bachchan, Ranbir Kapoor and Alia Bhatt has gone on the floors, which means that right about now we can start counting down the number of days for its release, Yes, some of you might say it is a tad bit too early, but when you are a fan of all those involved in the film, you can't keep calm. Especially since the project has been touted to be a mega-budget trilogy and this is only the first part.
So now that the shooting of the film has commenced, we are more excited than ever to know more about it. So far there's not much that has been revealed to us, except the release date. And that is not enough, right? So, you can imagine our joy when this morning we woke up to the logo of the most-anticipated film ever. A picture with all the ID cards of the crew, dropped in our inboxes.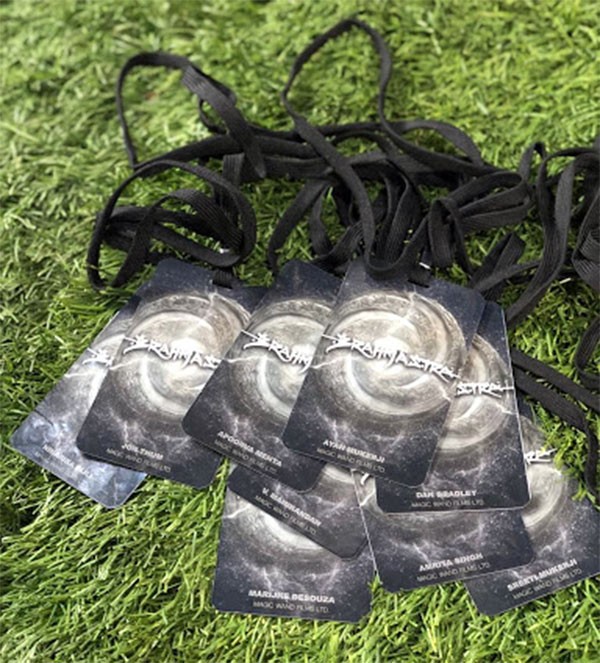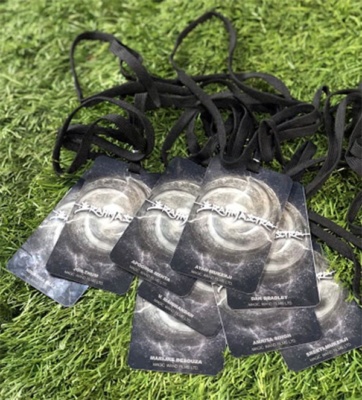 It reveals crucial details of the tone that the film will take. From the first impression, it looks like some ancient weapon in the background, but upon closer inspection you will find that the 'B' of Brahmastra has been tweaked to appear like the trident (trishul) of Lord Shiva. And the background against which the weapon has been imposed looks like a shot of the galaxy. Before we keep waxing eloquent about it,