Nagpur News.
Hearts of voters are thumping in another Lok Sabha constituency of Nagpur District – Ramtek – which went to poll on April 10 along with other 9 seats in Vidarbha with unfailing curiosity. All eyes are on May 16 counting, the day the fate of Congress candidate Mukul Wasnik and Shiv Sena's Krupal Tumane  will be unsealed. Both are contesting the seat for second time. In 2009 Lok Sabha poll, Mukul Wasnik emerged winner, albeit with very small margin of 16,701 votes if the status of Congress candidate is put under consideration vis-à-vis the new comer Krupal Tumane.  Wasnik had garnered 3,11,614 votes as against 2,94,913 votes by Tumane.
In 2014 elections, Ramtek Lok Sabha constituency recorded 62.70 percent voting, an increase of 11.61 percent voting. A total of 10,50,559 out of 16,75,417 voters exercised their franchise. This increase has left the political pundits scratching their heads and the number game is being played to hazard a guess over the winner.
MUKUL OR KRUPAL: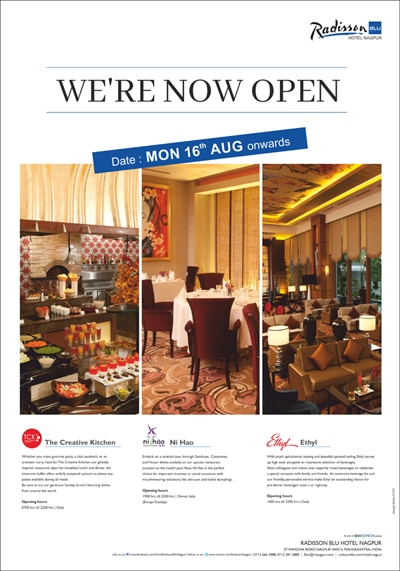 Winning a political game hinges on some key words like when people are around you, they should leave better off than they were previously. Rather than feeling discouraged or defeated, people should feel challenged and inspired after spending any time with you. And if Wasnik wins the battle of ballot, the credit will undoubtedly go to his style of working. According to experts, Wasnik never wasted his time in local politics then the matter may be at any level. He threw his might on overall development of the constituency rather personal works of voters and party workers. However, the first term did not see the development as was expected and aspired by the voters. This is the fact. Wasnik made it a point to not show his face in every meeting or programme but change the face of the constituency, instead. And if Wasnik loses the election this time, he should blame himself and his style.  The supporters of Mukul Wasnik, who is also AICC General Secretary, seem to have much anguish towards their leader, so much so that most of them had strongly opposed Wasnik's candidature. Though Wasnik stepped in for the development of his constituency after he won for the first time and succeeded in bringing many central and state government run schemes for the betterment of his constituency but the growing resentment among his supporters has made the way a bit difficult for him to enter Lok Sabha.
Despite all his efforts aimed at development of the constituency, Wasnik never bothered to pay heed to the grassroots level workers in the region. Even he did not meet his loyalists whenever he had visited his region. Moreover, Wasnik never tried to calm down the situation the workers and other leaders were in. Most crucially, Rajendra Mulak was Wasnik's flag marcher in this election in place of Saoner MLA Sunil Kedar. This change may change the outcome. And for that, the voters are also craving for.
On the other hand, Shiv Sena's Krupal Tumane continued his rendezvous with the constituency and Shiv Sainiks for the past five years despite losing the elections. He also faced rivals within party as most of the hardcore Sena leaders distanced themselves from Tumane's activities. The Sena candidate received blessings in disguise as hundreds of new faces joined him and Tumane too did not disappoint them. The positive outcome of this phenomenon could be gauged from the fact that a wave for change was created and voters in large numbers favoured Tumane, claim the experts. The politically (financially) poor Sena man this time also sold his land to fight the election and expenditure as well. The rift between other but financially well-up Sena leaders reportedly dented the fund flow that may cause his defeat. But some sulking Congress and NCP leaders filled up the blanks and supported Tumane, indirectly.  The punchline of the experts is: "Politics has become so expensive that it takes a lot of money even to be defeated."
THE HISTORY OF RAMTEK CONSTITUENCY: (Members of Parliament)
• 1951: Did not exist.
• 1957: Krishnarao Gulabrao Deshmukh, Indian National Congress.
• 1962: Madhaolrao Bhagwantrao Patil, Indian National Congress
• 1967: A G Sonar, Indian National Congress.
• 1971: Amrit Ganpat Sonar, Indian National Congress.
• 1977: Barve Jatiram Chitaram, Indian National Congress.
• 1980: Barve Jatiram Chitaram, Indian National Congress (Indira)
• 1984: Pamulaparti Venkata Narasimha Rao, Indian National Congress
• 1989: Pamulaparti Venkata Narasimha Rao, Indian National Congress
• 1991: Tejsinghrao Bhonsle, Indian National Congress
• 1996: Dattatray Raghobaji Meghe, Indian National Congress
• 1998: Rani Chitralekha Bhonsle, Indian National Congress
• 1999: Subodh Mohite, Shiv Sena
• 2004: Subodh Baburao Mohite, Shiv Sena.
• 2007: Prakash Jadhav, Shiv Sena (Bye elections due to resignation of Subodh Mohite).
*      2009: Mukul Wasnik, Indian National Congress.