Ramakant Achrekar, who is given the credit for honing the skills of legendary cricketer Sachin Tendulkar, passed away in Mumbai on Wednesday.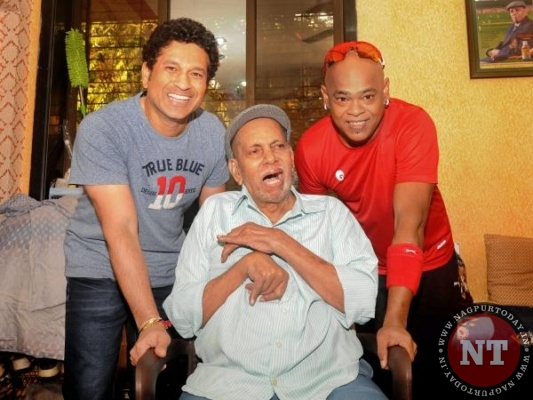 Ramakant Achrekar, coach of legendary Indian cricketer Sachin Tendulkar, passed away in Mumbai on Wednesday. It was Achrekar who honed the skills of the Master Blaster during his initial days as a batsman. He was 87 years old. He was the recipient of the Dronacharya award as well as the Padma Shri. Time and again, Tendulkar recalled how Achrekar used to take him for different tournaments in Mumbai on his scooter when he was a budding cricketer. "He (Archrekar Sir) is no more with us. He passed away this evening," his kin Rashmi Dalvi told PTI over phone.
Every now and then, Tendulkar went to seek blessings from his childhood coach. Not long ago, Sachin, along with childhood friend Vinod Kambli, had visited Achrekar's residence to seek his blessings ahead of the start of a camp in Mumbai. Apart from Tendulkar and Kambli, Achrekar also coached some prominent players in Vinod Kambli, Pravin Amre, Sameer Dighe and Balwinder Singh Sandhu.
On the occasion of Teacher's Day, Tendulkar never failed to express gratitude towards the man who made him the cricketer he went on to become. After being trained by Achrekar, Tendulkar went on to become one of the world's greatest batsman. After making his debut in 1989, Tendulkar went on to play for 24 years where he brought several laurels for the country. He remains to be the world's only batsman to have 100 international centuries to his name.
In the year 1990, Achrekar was awarded with the prestigious Dronacharya Award – given to reputed coaches for their outstanding contribution to Sports and Games. In 2010, he was also honoured with the Padma Shri – one of the country's highest civilian award.