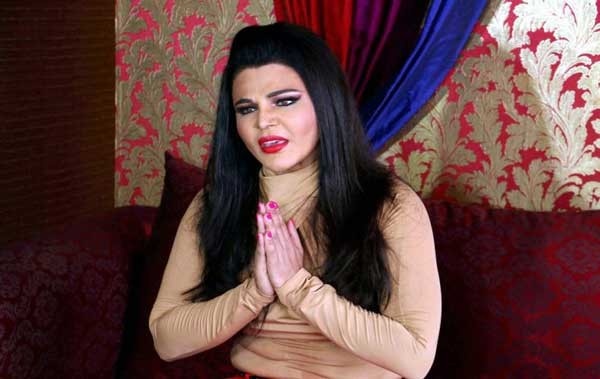 New Delhi: One of the most controversial celebs in Bollywood, Rakhi Sawant is known for courting trouble with her statements. The motormouth recently appeared on Rajeev Khandelwal's chat show 'JuzzBaatt…Sangeen Se Namkeen Tak' and opened up on a lot of things.
She was accompanied by 'Bigg Boss 11' contestant Arshi Khan. According to BollywoodLife.com, Rakhi talked about the time she had an issue with Sunny Leone working in Hindi films. Back then, she even made some unsavoury remarks about Leone and now she apologised for the same.
Rakhi reportedly admitted to the fact that when she commented on Sunny, she knew nothing of her struggle. She added that it was wrong of her to judge Sunny without knowing anything about her journey. Rakhi apologised to Sunny on the show and maintained that she should not have judged the 'Babydoll' actress.
Both Rakhi and Arshi had an awesome time on the show where many other telly celebs too have been seen in attendance.
Rajeev's show is turning out to be quite a hit as several telly celebs have talked about their personal experiences and opened up on various things. From Divyanka Tripathi, Karan Patel, Iqbal Khan, Eijaz Khan to Ronit Roy and Rohit Roy etc all have made their starry presence felt.