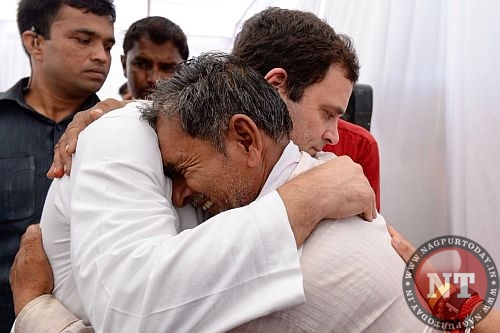 Congress President Rahul Gandhi today announced here that the farmers' loan would be waived within 10 days if his party comes to power in Madhya Pradesh later this year.
"Here Kamal Nath (MP Congress President) and Jyotiraditya Scindia (the State poll campaign committee chairman) are sitting. I want to assure you that within 10-days of coming to power in Madhya Pradesh, the government will waive (farmers') loan," Rahul said.
He was addressing a rally at Pipliya Mandi in Mandsaur district to commemorate the first anniversary of police firing on farmers during an agitation in which six farmers were killed.
The Congress president also promised that a government of his party in the state would take action against those responsible for the police firing on farmers on this day last year. Assembly polls are due in Madhya Pradesh in November this year along with Rajasthan and Chhattisgarh.