Rahul Gandhi is the biggest buffoon: KCR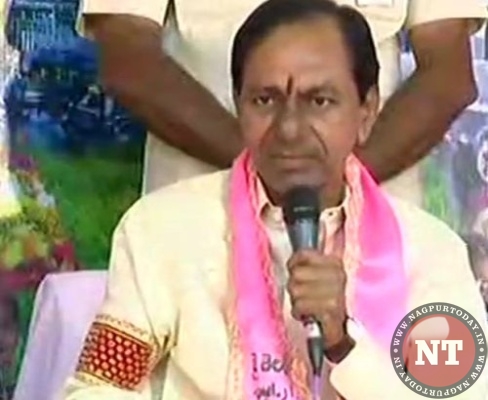 Ending weeks of speculation, the Telangana government recommended the dissolution of the state assembly Thursday, official sources said. A resolution recommending the dissolution of the House was adopted at a meeting of the state Cabinet chaired by Chief Minister K Chandrashekar Rao this afternoon. Shortly afterwards, Rao drove to Raj Bhavan and handed over the resolution to Governor ESL Narasimhan, who accepted the Cabinet's decision.
Addressing a press meet later, KCR said, targetted the Congress president, saying, "I am asking Congress leaders to come to ground and fight in the elections and public will give the reply. Everyone knows what Rahul Gandhi is… the biggest buffoon in the country. Whole country has seen how he went to Mr Narendra Modi and hugged him, the way he is winking. He is a property for us, the more he comes (to Telangana) the more seats we will win.
"We are going to contest the election alone but no doubt we are friends with MIM (All India Majlis-e-Ittehadul Muslimeen). Before 2014 many issues were there in Telangana, like bomb blasts, electricity issues, communal violence but now we are free of all this. TRS (Telangana Rashtra Samithi) is a 100% secular party. How can we join hands with BJP?"