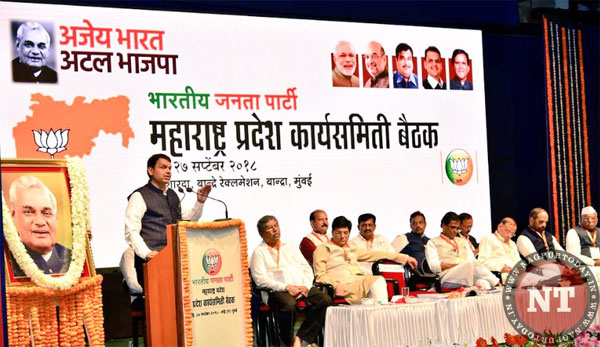 The onslaught by Congress and other opposition parties over the Rafale deal dominated the two-day state executive committee meeting of BJP's Maharshtra unit. On the concluding day, top leaders from the party appealed to party workers to counter the allegations aggressively.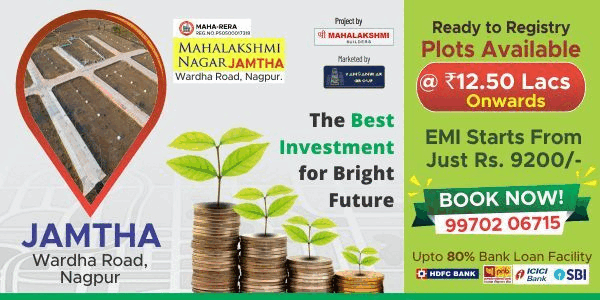 While Union Shipping Minister Nitin Gadkari appealed to party workers to go on the offensive, CM Devendra Fadnavis alleged that the Opposition was compromising on national security over politics. The meeting also coincided with a massive march by Congress in Mumbai against the Rafale deal.
The two-day meeting also passed several political and agricultural resolutions, but the concentration remained on the strategy to counter the Opposition's onslaught.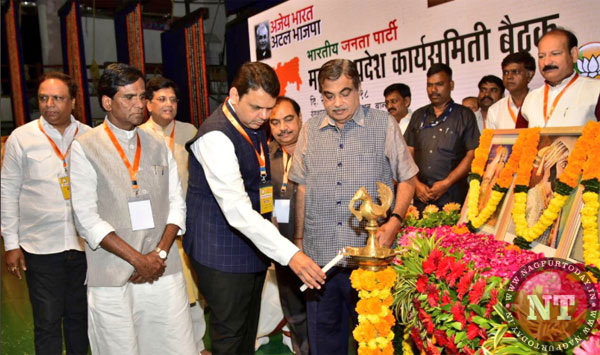 Defending the deal, Nitin Gadkari told party worker that they should not be defensive (about the allegations) but rather go on the offensive against Opposition over the allegations. It is a G2G (government to government) deal; UPA government had signed the contract with Dassault. Earlier their prices were higher than the prices compared to contract signed by our government, Gadkari claimed.
The price that is being talked about is about the naked plane, we have value added to the naked planes. Government has nothing to do with the deals by the company. It's upto the company (Rafale) to choose their partners, he said.
Maharashtra Chief Minister Devendra Fadnavis also slammed the opposition over the Rafale issue.
Opposition now wants the government to divulge details about the planes. But this will give countries like Pakistan and China idea about our readiness… The Opposition has reached the lowest level of frustration as they do not even care for the nation before their greed for power, Fadnavis said in his concluding address.
The deal was done in 2012 by the UPA government and cancelled for reasons best known to them. The cost of bare planes is lesser than the cost of UPA. Even the fully laden plane costs 20 per cent less than the cost of UPA…," Fadnavis added.
When they are not able to counter our politics of development, they indulge into false allegations and confusing people, Fadnavis said.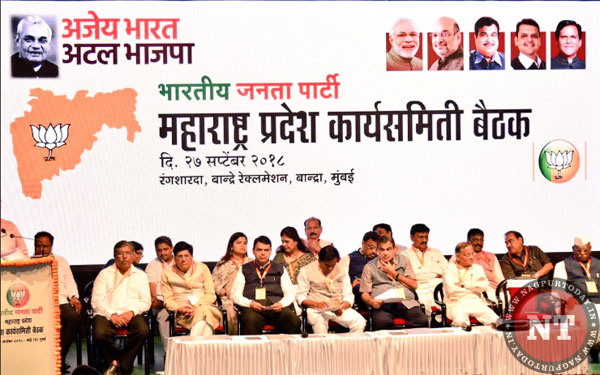 ROADMAP FOR 2019 ELECTIONS
In view of the Lok Sabha elections, the state executive meeting also discussed the roadmap for the 2019 polls with focus on booth and page in charges.
The days of winning elections on destiny are gone; elections are now won on organisational structure. Out of 91,000 booths in the state, BJP has an organisational strength at almost every booth. And hence, we will win more seats than 2014 this time, Raosaheb Danwe, BJP's state president claimed.
Meanwhile, the meeting also passed a political resolution to congratulate the Devendra Fadnavis government on completion of four years in power on October 31. A resolution to pay homage to former PM Atal Bhihari Vajpayee was also passed.