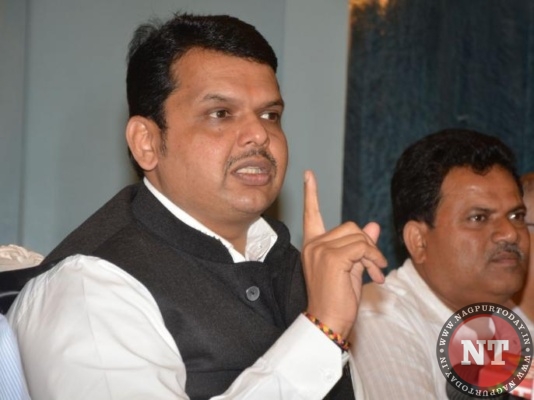 MUMBAI: Maharashtra Chief MinisterDevendra Fadnavis today assured partial withdrawal of police cases filed against the Maratha youths for vandalising properties during recent protests for the quota demand.
"However, the criminal charges like assaulting policeofficials will not be withdrawn," the CM told reporters at Sahyadri Guest House in Mumbai.
The announcement came after Fadnavis held a meeting with Bharatiya Janata Party's Rajya Sabha MP Narayan Rane and his MLA son Nitesh Rane, along with some leaders of the Maratha community who are pro-reservation.
However, the names of the pro-reservation groups were not revealed by the state government.
These groups had organised a bandh in Mumbai region and some parts of Maharashtra last week which had turned violent, with the incidents of arson reported from various cities.
Today's meeting was held in the wake of the Maratha bodies demanding withdrawal of the criminal cases registered against the protesters who had organised the shutdowns.
"The criminal charges involving attacks on police will not be withdrawn but others will be taken back. The community needs to resort to peace," the chief minister said.
When asked about the date on which the State Backward Class Commission will submit its report to the government, Fadnavis said, "The report will be submitted within a month. Once it is received, we will discuss in the special session ofthe state legislature and take further action".
He said the BJP government is supporting the expectations of the Maratha community on quota demand.
"We will also ensure that no injustice is done (to Marathas) during the ongoing mega recruitment drive of thestate government," the CM said.
The commission is currently conducting a survey on the socio-economic backwardness of the Marathas who have been demanding 16 per cent reservation in government jobs and education.
Under the recruitment drive, the government has advertised 72,000 posts to be filled up for various departments.