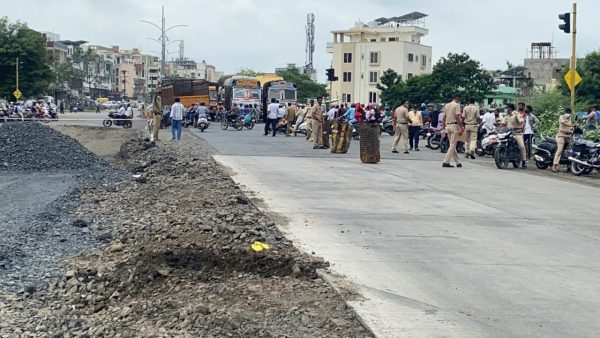 Nagpur: Road construction at snails speed reportedly claimed life of a senior citizen under Mankapur Police here on Wednesday. Deceased identified as Bapurao Lanjewar reportedly lost control over his two-wheeler owing to prolonged road construction work and fell to his death, a senior source from Mankapur Police Station informed.
According to sources, the work of road construction is pending from months under Mankapur Police Station. Several minor accidents have also been reported under this specific stretch owing to half work of the road but no avail. On Wednesday, a senior citizen Bapurao Lanjewar was reportedly driving a moped when he lost control over his vehicle and fell on the road side. The impact was so severe that Lanjewar died on the spot before any medical help could be extended to him. He was later rushed to Mayo Hospital for autopsy.
In the meantime Mankapur Police have registered an offence. Further investigation is underway.