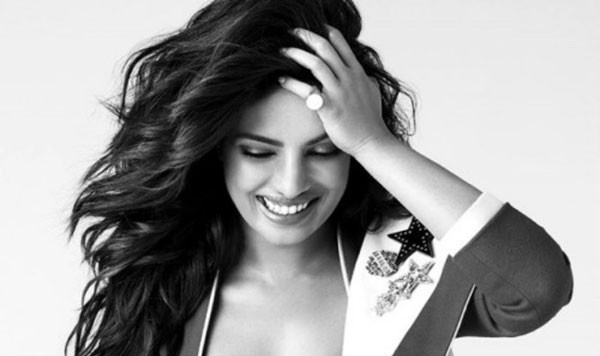 Each time Priyanka Chopra took a break from her American crime drama series Quantico 3 to come to India, fans waited with bated breath. Each time there was a hope that the actress might announce the name and details of her next Bollywood film. It will be no less than a comeback for Priyanka, whose audience has been waiting to see her on the big screen in a Hindi film since two years now. Last time when she was in Mumbai, the anticipation only grew stronger when she posted a picture on Instagram, revealing the number of scripts she is reading and will choose her Bollywood film from.
While we waited, she took off to Ireland to shoot the last leg of Quantico 3 and also kickstart the promotions for the show premiering on April 26. Leaving us guessing about why she hasn't made that important announcement as yet. Yesterday, when PeeCee descended to India, fans waited once again hoping that now is the time. However, the actress was here just to attend an event in New Delhi before flying back to Ireland. However, she has finally revealed why there has been no announcement about her next Bollywood project as yet.
In an interview, when asked what is keeping her away from Bollywood, PeeCee said, "I will do it when I find the right script. It's not like I am not working. I am shooting a TV film which has gone to 64 countries. I have produced seven films this year. I am working. And I will work (in a Bollywood film) when I find the right film to do," she told IANS adding that she is not someone who will compromise or settle for less.
We agree and totally believe her. However, there is also buzz that her Hindi film depends on the makers of Quantico 3. India.com had informed readers that the if and when of her Bollywood film depends on the makers of the show. If they plan to renew it for season 4, Priyanka will have to devote time for it and may not be able to do a film in India. The decision might be taken by the end of this month or early next month when the first few weeks TRPs and audience reviews come in for Quantico 3, putting ABC studios a better position to take a decision on Quantico 4 and Priyanka Chopra better clarity on what to commit to filmmakers in India for a Bollywood film.
According to several reports, Priyanka is in the running for Kalpana Chawla biopic, a film with Sanjay Leela Bhansali and for the leading lady in Salman Khan – Ali Abbas Zafar's Bharat.