Priyadarshini JL College conducts Orientation Programme for BE-I students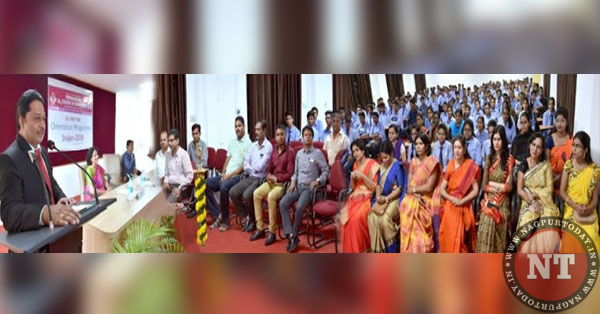 Nagpur: Priyadarshini J. L. College of Engineering organized Orientation Programme for B.E. first year students to make them acquainted with the system and culture of the institution.
Dr.A.M.Shende, Principal of the college addressed the students and made them aware of their perspective opportunities and showed them the path they have to adopt in order to become successful technocrats.
Dr.Kavita Gour,HOD first year and incharge of the event gave introductory speech and briefed the students about the academic activities.
All the faculty members were present to grace the occasion.Dr.Pravin Bhad gave the vote of thanks and Prof.Ritika Khandelwal anchored the event. All faculty members were present on this occasion. in all the event was a great success.