Priyadarshini Engineering students visit SmartData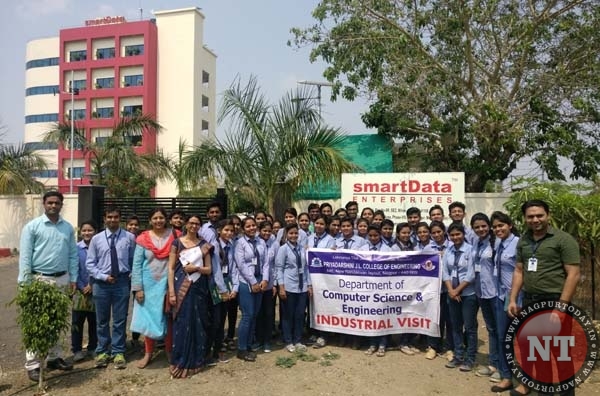 Nagpur: CSE Department of Priyadarshini J L College of Engineering organised an industrial visit recently for third year students at smartData Enterprises, MIHAN, Nagpur. The visit aimed to acquaint the students with the actual working in the company. smartData Enterprises has focused on designing, developing, and supporting Healthcare and Digital Enterprise products.
Company officials gave brief introduction of the company as well guided the students about how to understand, analyse business of the customer for framing the problem definition, they also described the MongoDB technology and how to implement the software. All the students asked there queries to the company officials. Bhushan Chandel, Kamlesh Ganar, Deepti and Dipali from company interacted with the students. The visit was organized by Dr V P Balpande, Head CSE and Faculty member B S Dhak, M J Sawarkar, N A Sheikh and P B Aher under the guidance of Principal Dr A M Shende. All faculty members worked for the success of the visit.