Nagpur: Controversy surrounding State Energy Minister Chandrashekhar Bawankule refused to die down after his name cropped up in the job scam. Now it turned out that Bawankule had allegedly abused his position and power to get number of road works contracts of assigned to a company named Jagdamba Constructions owned by his younger brother Nandkishore Bawankule.
The documents in possession of Nagpur Today show that the contracts worth Rs 16 crore were assigned to Jagdamba Construction owned by Nandkishore Bawankule, allegedly after the minister lobbied to get him the work order. Interestingly, the company's address was the same that Bawankule furnished in his election papers. Moreover, the minister's name was also featured among the owners of company in the said deed of reconstitution for Jagdamba Constructions.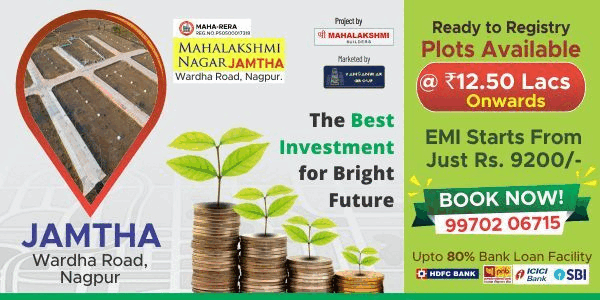 Similar address, plot no 28-A, new Koradi, Kamptee tehsil, appears on contract for Jagdamba Construction and the election papers furnished by Bawankule. However, law says no minister can get the benefit of his power in his favour, neither can he dole out the benefit to his relatives, which in this case is none other than his younger brother.
Interestingly Nandkishore Bawankule resides at Nanda Fata on Saoner road whereas the company's address given on contract was that of Chandrashekhar Bawankule's residence. It is the same address that the minister furnished in his election nomination. Ideally the company's address should contain the address of Nandkishore's office or residence, not of Chandrashekhar's.  It is also alleged that Bawankule had grossly misused his position to get the contract awarded to his brother on 25% below the approved rate. The work was projected at Rs 20 crore whereas Jagdamba Construction got it only for Rs 16 crores. The indicates a clear sign of corruption in the said works.
One of the work orders issued by Executive Engineer, Public Works Department, on March 18, 2016 worth a whopping Rs 6.30 crores pertaining to work of improvement to Babulkheda-Lonkhairy-Nanda-Suradevi-Waregaon-Bhigaon-Ranala road in Kamptee tehsil. The contract was awarded against e- tender number 40994.
Then, there was another work order issued to Jagdamba Contructions on February 2, 2016 by Executive Engineer, Public Works Department (special project) include widening and improvement of Kuhi-Pandegaon-Bhamewada-Wadoda-Sonegaon-Neri Gada road. Rs 93,74, 389 were sanctioned for the work against company's e tender (no. 36889)
(हिंदी में पढ़ने के लिए यहा क्लिक करे) सत्ता का दुरुपयोग : चंद्रशेखर बावनकुले ने छोटे भाई को दिलाए ₹16 करोड़ के रोड के ठेके
Another work order issued on January 18, 2016 by Executive Engineer, Public Works Department (special project) include improvement to Waregaon-Kamptee-Ghorpad-Lihigaon-Mahalgaon-Saoli-Parsad-Kem road in Kamptee tehsil. This work worth Rs 74, 78, 934 was awarded against the e-tender (no. 33997) filed by the company.
Similar other contracts totaling crores of rupees were favoured to Jagdamba constructions.
The man who blew the lid off the scam is NCP leader Kishore Chaudhari, who had also alleged that Bawankule got a dozen of family members on board various posts in Mahanirmiti and Mahavitran in the name of Project Affected People displaced from the land acquired for purpose of Koradi Thermal Power Plant. The list of beneficiaries including his family members also carries the name of Bawankule's wife despite the fact the she was not married to him at the time of acquisition. Moreover few more names from his family members shown among the beneficiaries do not have any direct connection with the land acquired.
Chaudhari went on to allege that Bawankule had even faked the signature of the Chief Minister Devendra Fadnavis to get through the procedures. He has demanded an immediate probe into the matter from high level investigation agency.
– Rajeev Ranjan Kushwaha ( rajeev.nagpurtoday@gmail.com )