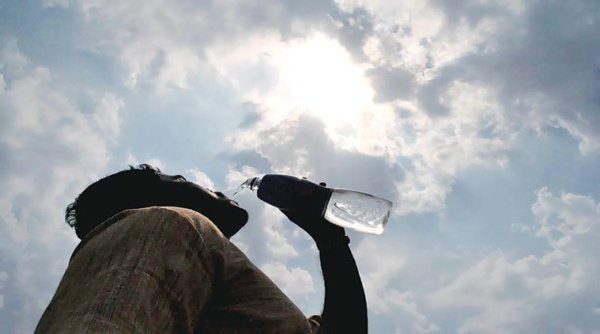 Nagpur: Accuweather reports – as high pressure centered over the Arabian Sea strengthens, the heat will once again intensify across northern India this week.
Temperatures will climb early in the week before challenging the hottest readings so far this year at midweek.
Highs at midweek can be near 42 C (107-108 F) in the NCR and Lucknow with temperatures set to crack the 43-degree Celsius (110-degree Fahrenheit) mark in Ahmadabad.
Nagpur temperatures will follow suit. Today, 23rd April, has already registered 108*F. By the last days of the week it is expected to climb over 110* even.
According to MET Department of Earth Sciences, Vidarbha cities like Nagpur, Akola, Amraoti, Wardha and Yavatmal have already climbed above 42*. Wardha is 43* and Chandrapur has gone over 44*. (Effect of having thermal power stations).
Protect yourselves from Heat and Sun stroke
The rising heat and the poor air quality due to all the construction work going on can lead to dramatic rise in Respiratory illness and also heat stroke. Direct exposure to sun between noon and 4 p.m. can lead to sun stroke also.
Doctors recommend you drink plenty of water and fluids. If you sweat a lot or feel uncomfortable, go to a cool place immediately.
If fever develops, see a Doctor without further delay.
As temperatures climb, so will the dangers to the millions of people and animals living across the region.