Receives the best actress award for this short film.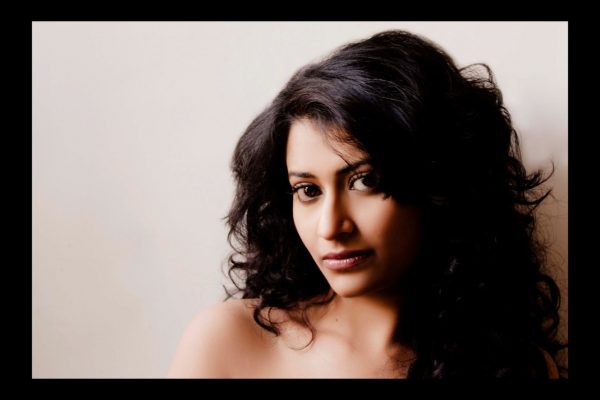 Preeti Gupta whom we know from "Kahaani Ghar Ghar ki", "Kasturi", "Ajeeb Dastaan hai yeh" and films like "Unfreedom", "Mere Haule Dost", "A New Christmas", has bagged the FFTG Award in New York for her role in the short film "PROOF". Preeti Gupta's dedication to acting came into the light when her film Unfreedom faced severe backlash due to homosexuality in the plot. Preeti Gupta convincingly played the role of a homosexual which received a huge amount of appreciation from the audience. Although the film didn't release in India because of the bold content but did wonders in the USA which was directed by debutant director Raj Amit Kumar.
About her latest experience with PROOF she said, "Proof is a story very close to my heart, I was in US all through the time Donald Trump was the president and he came up with the Muslim ban, basically in the entire there were 100s of 1000s of people who were stranded and deported or not let in. Some ppl were going back to fundamentalist regimes also. When we read the news we forget that each one of those 1000 people had a story maybe someone they loved, someone they could not see. It was amazing for me to be a part of such a story and play Iman who was beautifully created by Nora. I am in love with the tender love story portrayed in the film against the backdrop. We worked very hard on the project and it obviously feels very wonderful to be recognized for it. I'm thrilled to have received this award. Some talks are on with ott platforms here and I hope people in India get to watch it soon."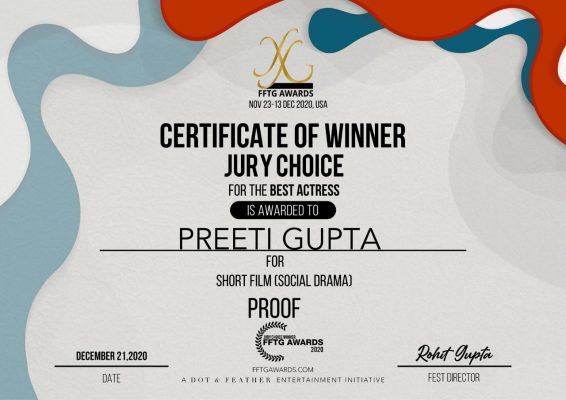 Recalling the hardships she faced during the release of Unfreedom, Preeti Gupta said, "Unfreedom was banned in India unfairly, I feel they could have given it certification and allowed it to release. Yes, people liked it aboard. It's a film which you either love or hate not an in-between. But thankfully it's on Netflix Globally and people can watch it. Even in India".
She continued, "I'm really looking forward to "Crashh" now actually. I'm not acting in it but I'm the acting coach and the performance director for the show. It's a totally new thing and I don't think anyone's done it before but thanks for Ekta and Kushal's faith in me. We did it and I think you will love what we have done".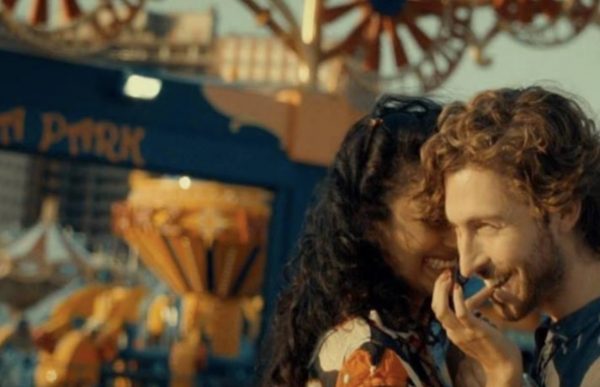 She added, "A few projects were gonna be shot which got postponed due to covid, I'm hoping they start soon."
Yet again Preeti Gupta stunned everyone with her commendable performance in PROOF that attracted international appreciation and bagged the FFTG International award. PROOF is written and directed by Nora Jaenicke. Preeti Gupta who got approached for the role, Iman, is in extreme turmoil due to her religion and purpose which was fulfilled efficiently. Unfreedom actress derived inspirations and ideas from her own previous works in order to portray Iman.
On a work front, Preeti Gupta will be soon coming up with a content-driven web series which is expected to collect huge number, the actress Preeti Gupta will be announcing the project soon.
By Farhan Kazi