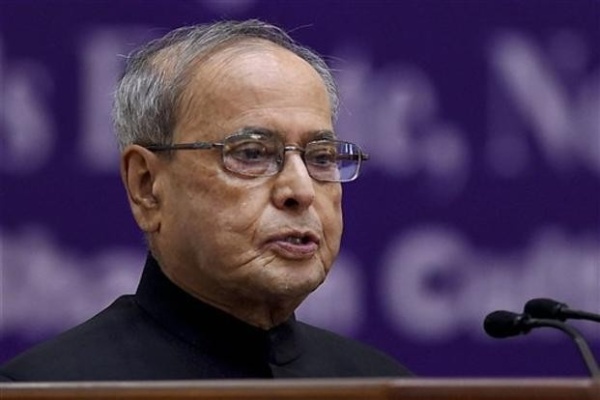 Nagpur/New Delhi: Amid clamour for him to skip the RSS function on June 7, former President Pranab Mukherjee has said he will respond only in Nagpur.
Whatever I have to say, I will say in Nagpur. I have received several letters and phone calls but I haven't responded to anyone yet, Mukherjee was quoted as saying by Bengali daily Anandabazar Patrika.
Several senior Congress leaders, including Jairam Ramesh, CK Jaffer Sharief and Ramesh Chennithala, have written to Mukherjee asking him to reconsider his decision.
Leader of opposition in the Kerala assembly Ramesh Chennithala has said that Mukherjee's decision to attend the function has come as a rude shock to the secular minds and he asked the former President to refrain from going to Nagpur.
Anandabazar Patrika quoted Ramesh citing sources. What happened suddenly that a great leader like Pranab Mukherjee who guided us all through his political career, is now going to attend RSS event to deliver a speech, Jairam Ramesh said, according to the Bengali daily.
However, senior Congress leader P Chidambaram has gone against the grain and asked his former colleague to go ahead with his visit to the RSS headquarters. But he has a special request for him.
Chidambaram said Mukherjee should tell the RSS what is wrong with the outfit's ideology when he addresses its event. Now that he has accepted an invitation, there is no point debating why he did so, said Chidambaram. The more important thing to say is, sir you have accepted the invitation, please go there and tell them what is wrong with their ideology, he added.