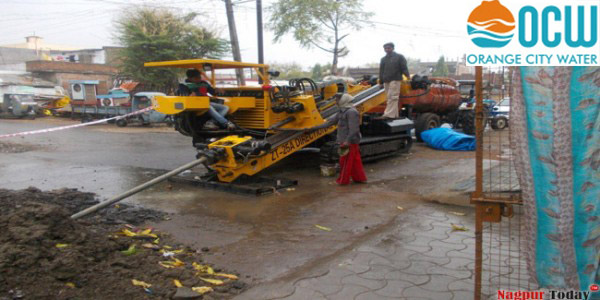 Nagpur News: The 24×7 water supply scheme rather than proving to be a boon for residents of the city has on the contrary became bane for the people. The pipeline laying work being done by Orange City Water (OCW) has not only left city streets in a pitiable condition but has resulted in power failures in many areas.
The OCW has given the work of laying pipelines in Congress Nagar area to Ms PRB Infra Projects Private Limited. The company has destroyed electricity cables six times in a month during the digging. The power failure has come right during SSC and HSSC board examinations making things even more difficult. The roads around Bhiwapurkar Chamber in Dhantoli, Congress Nagar garden, Himalaya Palace have been dug once, while area next to Shivaji College has been dug up twice.
The Maharahstra state Electricity Distribution Company (MSEDCL) has even filed a complaint against Ms PRB Infra Projects Private Limited. An official of the company B Raghushe later assured that the cables would be repaired. However, just one of the damaged cables has been repaired till now.
MSEDCL has made temporary arrangement in Dhantoli, Ramdaspeth and Congress Nagar area.
Many areas of West Nagpur remained without water supply even on Friday post the two day block of water supply.