Potholes on roads or roads on potholes? Nagpurians fail to figure out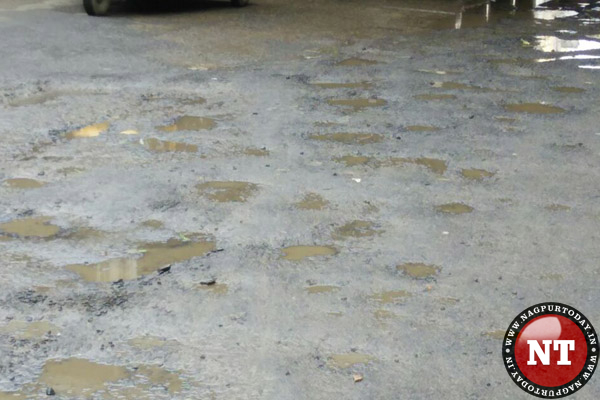 Nagpur: As soon as the city starts to get lashed by downpour, the roads start waving for help. Monsoon in the 'Orange City' brings not only rejoice and appease from the summer. But, along with itself, it also brings a fair share of potholed roads with clogged water contributing to traffic snarls, diseases and subsequent chaos.
The city roads, with early showers, start to get wobbly and new potholes continue to mushroom throughout the season. The water clogged in potholes, is not only leading to mosquito growth and filth. But also proving to be a challenge for commuters who, much often, fail to judge the depth of water filled potholes. The same, sequentially, leads to accidents and traffic grimace.
Be it a posh or not-so-posh area of the city, roads have not been under any classification and continue to remain cratered all over.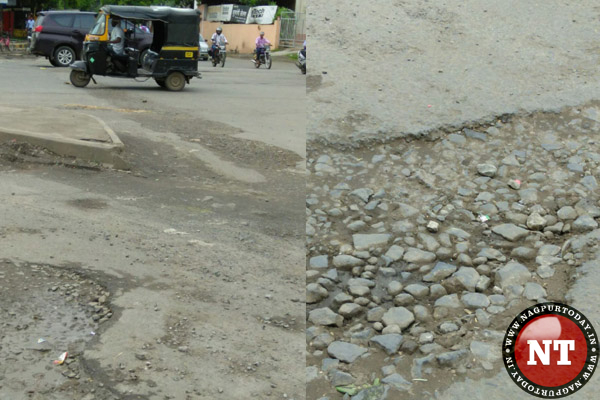 The scrimmage between PWD and NMC proliferate the issue as in the city, are categorized and few fall under PWD and others under NMC. Fact which makes the situation more satirical is that the Road Transport and Highway minister belongs to the city. The people are in misery and prolonging for improvement of city roads.