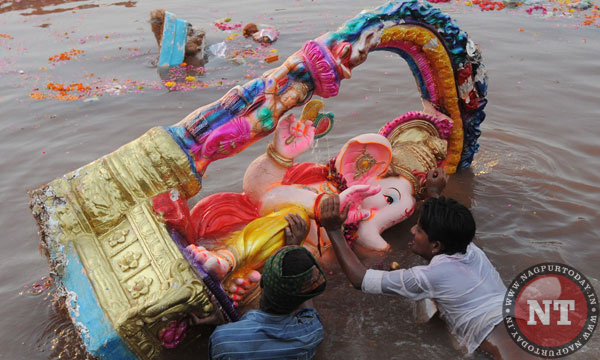 Nagpur: Apathy of the Nagpur Municipal Corporation (NMC) is all set to force water bodies in the city to face severe problems due to immersion of Ganesh idols made of Plaster of Paris (PoP).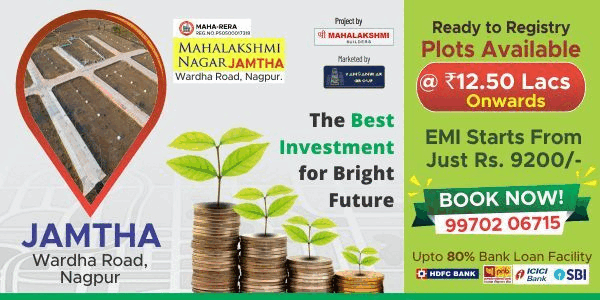 In the investigation conducted by Nagpur Today, it came to fore that the municipal administration did not put in required efforts to curb the sale of PoP Ganesh idols. These idols are being sold without red mark in the back creating confusion as the mark represents the idol is made of PoP. The matter came to light while immersion process, when devotees found their idol floating.
On the issue, Kaustav Chatterjee, founder of Green Vigil Foundation, said, "Many people end up purchasing PoP idols keeping faith on the seller's claim that the idols are of clay. The absence of red mark on the back of PoP idols makes it difficult for devotees to differentiate between clay and PoP idols."
While explaining the adverse effect of POP idols, Chatterjee said, "POP idols are non-biodegradable, therefore they don't get dissolve and remain in water for longer period. The paint used on it contains heavy metals like cadmium, chromium, lead, mercury etc that are injurious to health of aquatic species. Toxic paints used in making the idols from a thin layer on the surface of water restricting oxygen diffusion, resulting in diminished concentration of dissolved oxygen in water."
It may be noted that there's no source of artificial supply of oxygen installed in any of the lakes in the city. Now, with immersion process started with disposing of filth along with Ganesh idols (even made from clays), is surely to create severe problems for aquatic life in the lake.
– Shubham Nagdeve