Nagpur:
Podar Group of Schools Providing quality education since 1927 – founded by Sheth Anandilal Podar, an eminent Mumbai-based businessman, is coming up with its 3rd Branch in Nagpur on Katol Road .What began as a single institution is today a multi-school, multi-city, multi-brand entity, ambitiously executing a growth strategy with an emphasis on global standards. Podar Schools has till date educated 80,000 students annually in over 78 schools across India.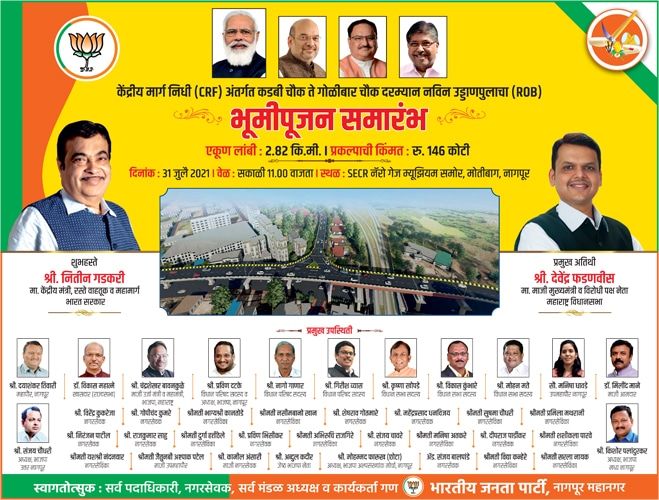 Speaking with the Media Vishal Shah of Podar Group of Schools informed that Podar has managed to achieve the success it has had due to its excellently recruited teaching team as well as its focus on technology. Extensive training is given to all the teachers and it is ensured that they teach students in the best possible manner. Podar International School is opening at Katol Road in June 2015. Admissions are open from Nursery to Std 6.
He further added there is a great dedication and commitment found in Podar's Principals and Teachers, many of whom have been honoured by both the Central and State Governments. The use of technology in teaching is also strongly emphasized in all Podar schools, with state-of-the-art computer labs and interactive whiteboards installed in classrooms. Due to its effective use of technology in education, the Podar group of schools was awarded the "Best ICT enabled school" in all of India.
Podar International School focuses on the All Round Development of the students. Extensive emphasis is placed on sports and extra-curricular activities. Specialized and experienced coaches are deployed in a wide spectrum of sporting disciplines.
Podar Schools are considered among the 'Best Quality' Schools wherever they operate. The CBSE Board results of the Schools are consistently among the best in the city the school is located and state and national toppers are Podar Students.
Shah further said Podar Schools makes sure that the quality of its education is the same, no matter where the school is located. Podar has a Curriculum Research and Development Centre that ensures the curriculum followed in all the Podar International schools is the same and is of the highest standard. Therefore, in each Podar International School across India, the identical curriculum is followed and the teachers all receive the same training and support.
Ever since its inception 87 years ago it does not accept donations or deposits. The assurance to quality education continues to be focused and firm, said Shah.
For more information on admissions and fees Mr. Mangesh Deshmukh can be contacted on 7506319232.