Nagpur: Prime Minister Narendra Modi's gift to the mining affected areas under Pradhan Mantri Khanij Kshetra Kalyan Yojana (PMKKKY) has earned a whopping revenue of Rs68 crore to the district administration in just nine months. However, not even a single penny has been spent from those funds, thus defeating the very purpose for which the scheme was launched with much fanfare.
Started from September 2015, the scheme is garnering an overwhelming response in entire country. In Maharashtra, the government issued a resolution in last September to utilize those funds through District Mineral Foundations (DMFs).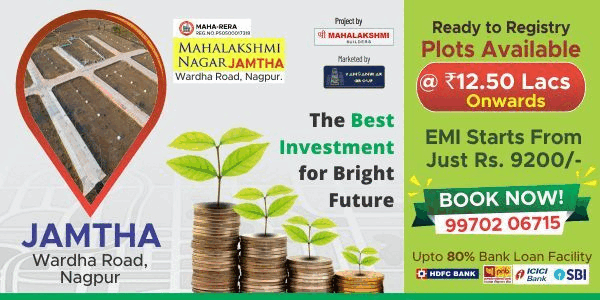 "The scheme was started just last year and DMF collected Rs68 crore so far. DMF has a governing council headed by guardian minister Chandrashekhar Bawankule. Even collector Sachin Kurve is part of the team," district mining officer in Nagpur, Shriram Kadu said.
Recently, the Nagpur High Court Bar Association (HCBA) had routed a proposal to install solar panels at the Nagpur bench's buildings for generating green energy. HCBA president Anil Kilor who is also member of DMF had sought funds from it generated through minerals royalty. The installation would require Rs1.35 crore, but it would save Rs39 lakh towards power bills every year for the court administration.
Kurve saud that he was unaware about exact number of proposals submitted with DMF by the NGOs. "The panel headed by guardian minister may have exact numbers. I would be able to provide details in next week only," he said.
Explaining further about PMKKKY, Kadu added that the district administration gets royalty from major and minor minerals.
"Some major minerals like coal and manganese found in this part of Vidarbha attract 30% royalty, while minor ones are charged 10%. The governing council has set up an ambitious target of Rs100 crore for this year, of which Rs68 crore are already generated. The council has already planned on how to distribute those funds for current and next financial year," he said.
Other officials from his office informed that priority would be given to areas like education, health care, sanitation, skill development, women and childcare, welfare of aged and disabled people, environment conservation, and drinking water supply. "All these areas would be allocated a minimum of 60% funds. The rest would be utilized for roads and bridges construction, railways, waterways projects, irrigation and alternative energy sources like solar panels installation. The aim of PMKKKY is to help citizens from mining affected areas, particularly, tribals and those from lower strata of society," they said.
They said DMFs were told to maintain the transparency in functioning and provide regular reports on various projects and schemes undertaken by them.