PJLCE organises Quiz Competition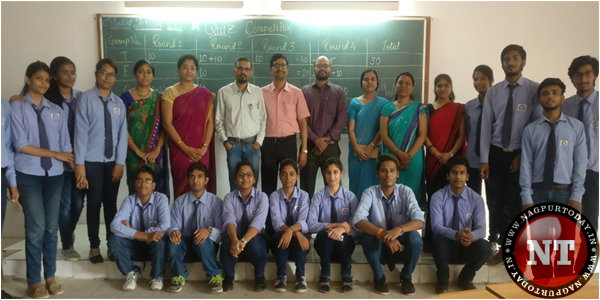 Nagpur: Computer Science & Engineering Department of Priyadarshini J. L. College of Engineering recently organised Quiz Competition under Student Forum C-iT. The event was inaugurated by the hands of Principal Dr. A. M. Shende, in the presence of Head of the Department Dr. V. P. Balpande, forum in charge Mausami Sawarkar, other staff and students.
The event was conducted in order to give our budding technocrats a platform to augment their confidence through team building and group activities. Event was compared by Zeba Parvin and Manish Yadav. Guddi Ramtekkar, Prachi Paunikar, Nidhi Girde, Pranay Shinde, Mayur Kalaskar worked hard to make it successful.The winners are Sneha Paunikar, Akshay Shegaokar, Mrunal, Pranita, Vijeta, Lalit Nikhade and Anurag Kurve.