Nagpur: Terming the ongoing development in Nagpur as just a trailer, and claiming that real film is about to happen, Union Surface Transport Minister Nitin Gadkari said that they will make Nagpur the best city in the country.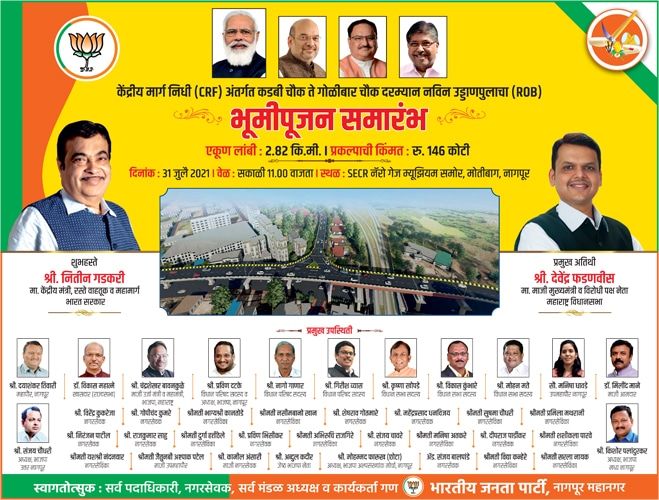 Addressing a campaign meeting of Chief Minister and BJP candidate for Nagpur South West assembly constituency Devendra Fadnavis at Shyam Nagar on Thursday, Gadkari said Nagpur has developed very fast in the last five years under the leadership of Chief Minister Devendra Fadnavis. We both could do this due to the cooperation of the people.
Mayor of Nagpur Nanda Jichkar, NMC ruling party leader Sandeep Joshi,corporator Avinash Thakre, Rajeev Hadap and others were present.
Gadkari further said that, development of Nagpur began five years back. Nagpur metro was started while the 24×7 water supply scheme wilibe completed in one and half year and citi-zens would get 24 hourswater.
A multi-model hub will come up at Ajni railway station and allbuses would leave from here.
National and international educational level institutions have been-started in Nagpm; sports grounds are being developed, the CM has given special funds of Rs 60 crores for sports grounds. IT companies have started at MIHAN.
In the next two years, the employment here would rise to 50 thousand jobs. More projects were completed in the last five years than in the last 50 years, Gadkari stated.