Nagpur: If we look at history or put some light on the life of any successful person, we see that name, fame and money never come easily. It needs dedication, continuity, patience and most importantly discipline. Sports are the best way to develop these qualities in a person. For Professionals apart from being mentally fit it is equally important to be physically fit said Dr Babanrao Taywade, Principal of Dhanwate National College while speaking as a Chief Guest at Indoor Sports Meet, "Sangram"for CA Students on 2nd July'2017.
Sports and games develop a sense of friendliness among students and develop their team spirit. It helps people to develop mental and physical toughness. Sports shape their body and make it strong and active. Taywade acknowledgedand praised the activities and efforts of Nagpur Branch of WIRC of ICAI for organizing such events for the overall development of students. He reminisced his childhood moments where he was always active in various sports and explained the students about the importance of sportsman spirit.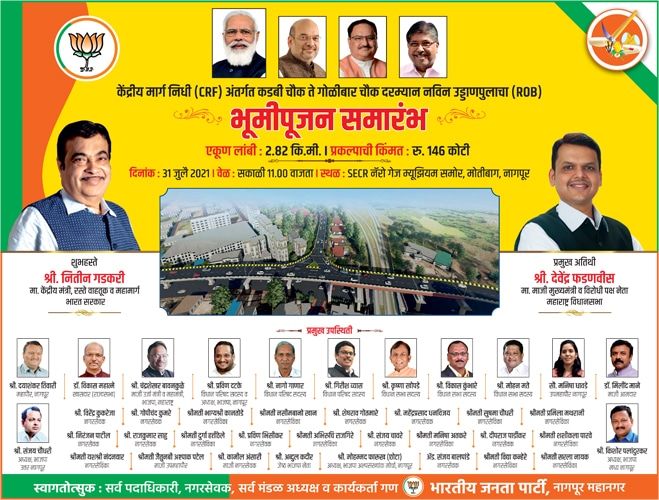 CA. Sandeep Jotwani, Chairman of Nagpur Branch of ICAI, in his introductory remarks highlighted the importance of fitness and discipline in everyday life. It was this basic objective that every year Nagpur Branch organizes various sporting events for the benefit of students. He appealed that students should take maximum benefits by participating in such events. He also acknowledged and thanked the support from the management of Dhanwate National College and especially Dr. Babanrao Taywade for their continued support at all times for hosting such events of the Nagpur Branch.
CA. Saket Bagdia, Chairman of Nagpur Branch of WICASA, in his welcome address mentioned that other than knowledge and integrity which CA students are expected to possess; they are also required to maintain perseverance and discipline. He highlighted how physical fitness is essential for overall development of a person.
The sporting events conducted were Badminton, Carrom, Chess, Table Tennis & Tug of War. It was a great tournament with active participation of more than 100 CA Students.
The winners of the Sports Meet were felicitated by Army Major Ratandeep Singh and Sambhaji Kadam, DCP, Crime Branch, Nagpur Police.
Prominently present on the occasion were CA Umang Agrawal, Vice Chairman, and CA Sanjay Agrawal, Executive Member. Wicase Committee Members Devashish Mahadule, Pulkit Jhawar, Nazia Haq, Pooja Zade, Sonali Raut and Gurbani Kaur Bhasin worked hard for the success of the program.