Nagpur: Organization of Petroleum dealers FAMPEDA had declared a 'no purchase' strike from 1st August to protest the GR that would hold them as guilty if their customers were not wearing helmets.
This strike has now been deferred till the 5th August since the CM had expressed his displeasure over his Transport Minister's directive and promised to review it in the Maharashtra Assembly and then personally appealed to Petrol Pump owners to not go on strike from 1st August. He asked for time till 5th since legalities of taking back a GR take time. His request has been accepted.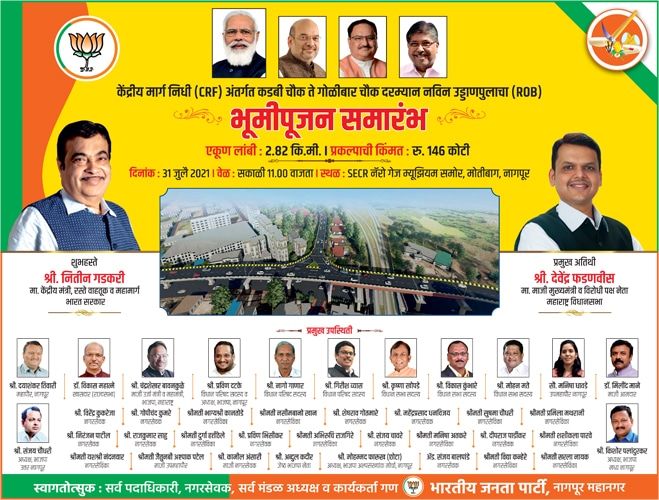 It may be noted that this is the second time that a strike by Petroleum dealers has been planned and then called off at last minute due to pressure from politicians.
The first time the strike was to have been All – India. It was meant to protest some stringent rules that were being enforced against them by force. Since the BJP Govt. came in power and from the period 2014 onwards almost every petrol pump in the country had suffered losses – the bigger ones to the tune of 20 – 30 lakhs and the smallest 1 – 2 lakhs.
That strike had been called off at the last moment since the Petroleum Minister had beckoned President of the National association at 2 a.m. and warned that 'such an action when the P.M. was out of the country would not go down well'.
(Most pump owners acknowledge privately that the situation remains the same. But it will be impossible to again come together at the all India level and plan a joint action.
"Our unity and our resolve was sabotaged." "Some people in Delhi sold out our interest" they feel.)
As far as Maharashtra is concerned, it is to be seen what transpires with the ridiculous Helmet rule.
Meanwhile, many citizens are ruing the fact that they filled up their tanks yesterday in anticipation of the strike and petrol and diesel rates have decreased today!