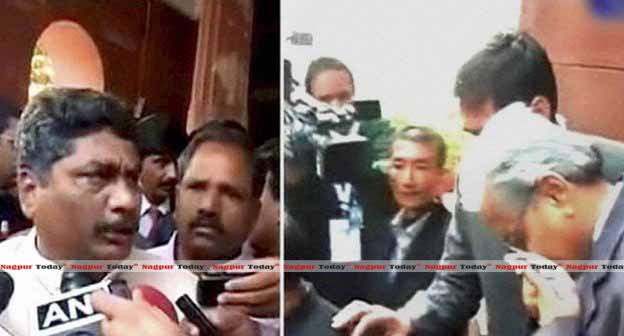 Nagpur News.
Adding the most unfortunate chapter to the history of Indian Parliament, the public representatives came thrashing each other over Telangana bill on Thursday. The scene involved fisticuffs, pepper spraying and mike breaking. In order to prevent the House from introduction of Telangana Bill, expelled Congress L Rajagopal sprayed pepper in the House triggering the chaotic scene. He and five other MPs were expelled by the Congress earlier this week for moving a no-confidence motion against the Prime Minister over the Telangana proposal.
At 12 pm, Home Minister Sushil Kumar Shinde tabled the bill that blueprints the creation of the Telangana state. Within seconds, the violence began. The five-minute riot in Parliament that broke out was constructed by those who say they will not allow Parliament to discuss or vote on a proposal that bifurcates Andhra Pradesh by carving out one of its three regions, Telangana, as a new southern state.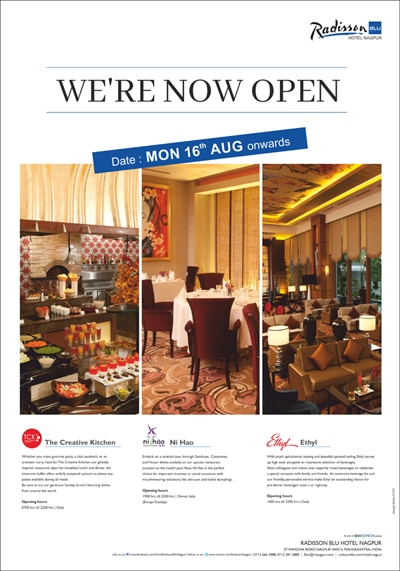 It was an unprecedented scene in Parliament on Thursday as an expelled Congress MP
Nagpur MP Vilas Muttemwar who witnessed the entire scene said it was quite disheartening to witness such an unfortunate incident. "I tried to contain the chaos along with Raj Babbar, Sher Singh and other MPs so as to avoid any untoward incident in the parliament," he told Nagpur Today.
Muttemwar condemned the entire act terming it like 'terrorist attack'. The speaker has suspended 18 MPs involved in vandalizing properties and causing physical harm. "I believe this is the most unfortunate incident in the parliament. An MP is trying to attack his own colleagues. This is disgraceful."
Reacting over the incident Union Parliamentary Affairs Minister Kamal Nath said, "Members tried to use gas in the House, gas the House…I did not see but I am informed that there was a knife, there was gas, there were other kinds of weapons…The circumstances and incidents which took place in the House are a big blot on our parliamentary democracy."
Congress leader Rajiv Shukla said, "It is an attempt to kill other members."
Union Home Minister Sushil Kumar Shinde reacted,"We will take action."
Lok Sabha Speaker Meira Kumar said, "This has shamed us. Our parliamentary democracy is admired throughout the world. Today what has happened is a blot (on democracy)."
Veteran BJP leader L K Advani said, "It was disgraceful for Parliament."
Trinamool Congress leader Sudip Bandopadhyay: It is unbelievable, disgraceful and unwarranted. Never has it happened in our Parliament and neither anywhere in the world.
Samajwadi Party MP Jaya Bachchan: Disgusting.
TRS chief K Chandrasekhar: Today the entire country has come to know why we the Telangana people want to be separated. Their (MPs') behaviour was for the entire country to see. If this is the behaviour, you could imagine what we are going through. This should not have happened and strong action should be taken against those who have resorted to such acts.
However the perpetrators of today's disruption were unrepentant. "Why should I apologize?" asked  Venugopal Reddy, who is a member of the Telugu Desam Party. "The government should apologize for the Telangana bill," he said defiantly, while rejecting allegations that he brandished a knife during the clashes. "I pulled out a mic," he said, with a sense of accomplishment.