A passenger plane crashed in Kathmandu, Nepal, Monday, near the Tribhuvan International Airport (TIA). Several passengers are feared dead.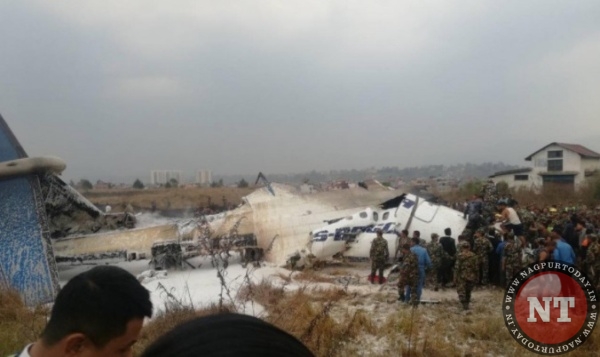 Plane crash at Kathmandu Airport, Nepal. Reports say it belonged to US-Bangla Airlines of Bangladesh & was a Fokker F28 (although online fleet lists state 4 Boeing 737 & 4 Dash 8 are operated). Unconfirmed reports of no survivors.
UPDATE: US-Bangla Airlines Dash 8 has crashed on approach to Kathmandu Tribhuvan International Airport, Nepal. Number of casualties/fatalities still unclear. @liveatc has a KTM live ATC feed here: https://t.co/omqN6Im0YY | Pics @pzstha pic.twitter.com/hdvLi2lm3x

— Airport Webcams (@AirportWebcams) March 12, 2018
The Fokker F-28 aircraft belonged to US Bangla Airlines of Bangladesh. Smoke can be seen rising near the east side of the airport after the crash took place. The mishap took place at 2.20 pm.
(More details awaited)