Dr. Ved Prakash Mishra – Vice Chancellor and Chairman of Board of Datta Meghe Institute of Medical Sciences
It is too early to say whether 'achche din' have come or not… Modi's ideas and policy frame work well conceived and clearly spelt out. But they also need to be executed in a time bound manner. Indian society is getting impatient.

Dr. Sharad Pendse – Diabetologist
I am completely satisfied with Modi after one year. He is taking all the right steps. We have a government that works. But it will take at least 3 years to see results.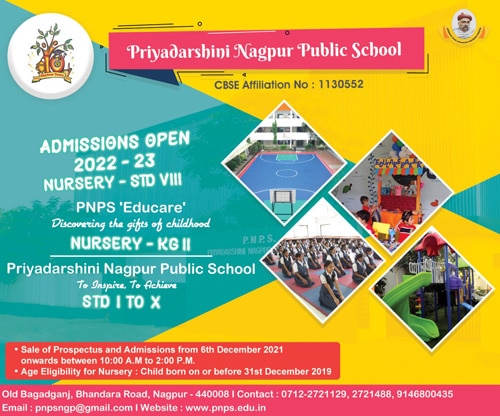 Dr. Dilip Dhande – Gastroenterologist
From my point of view, it is a total failure. Dissatisfied completely. I realize that one year is too short to expect results, but so many promises were made which were difficult to fulfill and just raised hopes and expectations.
Dr. Meenakshi Narayan – Senior Physician with Indian Railways
Fifty – fifty. Satisfied with some projects – like the Swachchata Abhiyan. No Prime Minister had thought of making cleanliness such a issue till now. It is showing results in public places like Railway stations.
But they need to be clearer on their policies. When Govt. is spending so much money on building Railway Hospitals and employing qualified Doctors why are so many patients being refered to private hospitals for smallest complaints? Railways is paying crores per month to these hospitals in just one city.
Dr. Archana Srivastava – Opthalmologist from Govt Medical College Nagpur, Now living in Aligarh and running own hospital
Satisfied completely. Even if you cannot see results one can see that Modiji is trying very hard and working very sincerely. Other people also have to put in equal efforts. What impresses me most about Modi is that he is so spiritual and self less.
Dr. Gopal Dixit – Anesthetist – works in 'Medical tourism'
Very satisfied. "Achche deen" aa rahe hai lekin dekhne ka aur samajh ne ka nazariya chahiye. (We need the perspective and vision to see improvments being made). The country has gone to the dogs during Congress rule and before that British Raj. Bureaucrats are used to not working or obeying orders. Such un cooperative officers should be shot dead! Give Modi at least 5 years if not 10 to show results.
Dr. Rupali Jain – ENT Specialist
Not really satisfied. Was impressed when the PM began drives such as ' each house get a toilet' and 'Swachchata Abhiyan' since clean environment directly affects health of people. But do not see any continued action on the ground. No one is taking it forward and it is not being implemented seriously. I suppose it will take time to change people's mind sets.
Dr. Swati Barad – Gynaecologist
Satisfied over all. I understand that Modi is beginning from the periphery – visiting nations who can invest in India and create jobs. He aims at bringing simplicity to all systems and enforce digitization which will make everyone's life easy. He needs more time to begin concentrating on India and its problems
Dr. Marwah
Very satisfied. Was looking forward to a change in the old system. His team should do more to modernize education and more professionalism.
…. As told to Sunita Mudliyar
Nagpur Today will daily bring views of Citizens, if you want to Share your views you can mail to news@nagpurtoday.in with Subject: Modi Sarkar :Ache Din – with your image. You can even whatapp the same to 8446941106
Disclaimer: The opinions expressed within this article/news/ are the personal opinions of the readers/speakers. The facts and opinions appearing in the article do not reflect the views of Nagpur Today and Nagpur Today does not assume any responsibility or liability for the same.