Paris: Gunmen and bombers attacked restaurants, a concert hall and a sports stadium in seven near-simultaneous attacks at locations across Paris on Friday, killing at least 140 people in what a shaken President Francois Hollande called an unprecedented terrorist attack.
Paris Prosecutor Francois Molins said as many as five attackers were killed, though it was not clear how many there were altogether and how many, if any, were still at large. Authorities said the death toll could exceed 150 for at least six sites, including the national stadium and a tight circle of popular nightspots.
The attack unfolded with two suicide bombings and an explosion outside the national stadium during a soccer match between the French and German national teams. Within minutes, according to Paris police chief Michel Cadot, another group of attackers sprayed cafes outside the concert hall with machine gunfire, then stormed inside and opened fire on the panicked audience. As police closed in, they detonated explosive belts, killing themselves.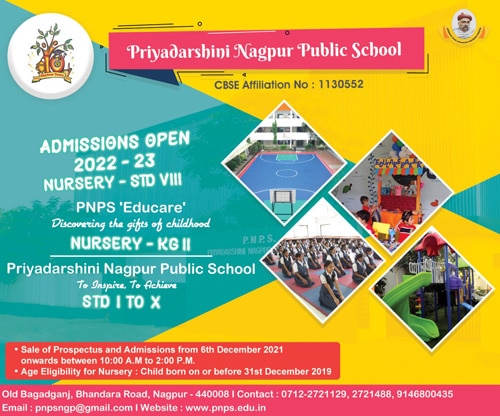 In addition to the deaths at the concert hall, dozens were killed in an attack on a restaurant in the 10th arrondissement and several other establishments crowded on a Friday night, police said. Authorities said at least three people died when the bombs went off outside the soccer stadium.
Live Updates:
11:10 am
As the country mourns, France's iconic Eiffel Tower goes dark
11:05 am
France President vows that the nation would stand firm and united. He says: "A determined France, a united France, a France that joins together and a France that will not allow itself to be staggered even if today, there is infinite emotion faced with this disaster, this tragedy, which is an abomination, because it is barbarism."
10:00 am
The Prosecutor's office in Paris has confirmed that eight attackers have been killed.
09:50 am
White House: U.S. President Obama spoke with French President Hollande to offer condolences & assistance in probe.
09:08 am
India embassy in France issues helpline number – 0033140507070
Indian Embassy telephone 0140507070 open, we hope all Indians are safe. Our prayers with families affected and solidarity with France.

— Dr Mohan Kumar (@AmbMoKumar) November 14, 2015
09:00 am News channels are reporting that the dreaded terror outfit Islamic State of Iraq and Syria (ISIS) has claimed responsibility for Paris terror attacks. The likely coordinated attacks came as France, a member of the US-led coalition combating the Islamic State (IS) in Syria and Iraq, struck the group's strategic targets this week. 08:51 am Reports say that around 153 have been killed in Paris terror attacks. 08:38 am President Pranab Mukherjee condemns terror attacks, expresses solidarity with the people of France.
Strongly condemn terrorist attacks in Paris, India stands firmly by France, my heart goes out to its people #PresidentMukherjee — President of India (@RashtrapatiBhvn) November 14, 2015
08:38 am
No terrorist group has claimed responsibility for the Paris attacks, but according to the news channel BFMTV, the terrorists shouted "It's for Syria".
08:35 am
Paris police say attackers at Paris rock venue blew themselves up with suicide belts as police approached, according to news agency Associated Press report.
08:30 am
Reports say that all Paris attackers are dead, police officials still searching for accomplices.
08:23 am
A French radio reporter who was inside the Bataclan theatre gives a harrowing account of the "10 horrific minutes" when black-clothed gunmen wielding AK-47s entered and fired calmly and randomly at hundreds of screaming concertgoers. "It was a bloodbath," Julien Pierce, a reporter for France's Europe 1 radio station, told CNN.
08:21 am
Prime Minister Narendra Modi condemns the horrific attacks in Paris.
News from Paris is anguishing & dreadful. Prayers with families of the deceased. We are united with people of France in this tragic hour. — Narendra Modi (@narendramodi) November 13, 2015
13:40 PM
There is no report yet of any Indian killed or wounded in the deadly Paris terror attacks, the Indian embassy said.
"As of now there is no report of any Indian being killed," Deputy Chief of Mission Manish Prabhat told a news channel.
13:40 PM
Russian President Vladimir Putin sent his deep condolences to Hollande and all the people of France following the "horrible terrorist attacks in Paris", the Kremlin said in a statement.
"Russia strongly condemns this inhumane killing and is ready to provide any and all assistance to investigate these terrorist crimes."
13:26 PM
Paris attacks are in violation and contravention of all ethics, morals and religions, says Saudi Foreign Minister Adel bin Ahmed Al-Jubeir.
13:13 PM
The attack locations, according to French media reports:
*Gun and suicide bomb attacks at Bataclan concert venue, 50 boulevard Voltaire, 11th district
Explosions near Stade de France, St Denis, north of Paris, as France played Germany in a football friendly
*Gun attack at Le Carillon bar, 18 rue Alibert, 10th district
*Gun attack at Le Petit Cambodge restaurant, 20 rue Alibert, 10th district
*Gun attack at La Belle Equipe, 92 rue de Charonne, 11th district
*Gun attack at La Casa Nostra restaurant, 2 rue de la Fontaine au roi, 11th district
12:33 PM
While expressing solidarity with the people of France, Britain Prime Minister David Cameron says, "I will be chairing a meeting of COBRA this morning following the horrifying and sickening terror attacks in Paris."
12:21 PM
The Calgary Tower and the One World Trade Center lit up with the colors of the French flag to show support and sympathy regarding the Paris attacks.


15:19 PM
France Foreign Minister says 'more necessary than ever' to coordinate anti-terror fight, adding that, country's 'international action' against global terrorism will continue.
15:17 PM

Meanwhile, CNN has revised the death toll from 153 to 128.
15:08 PM

German media report arrest in Bavaria tied to Paris attacks; police decline to confirm link, reports news agency AP.
15:08 PM

Pakistan Prime Minister Nawaz Sharif offers "support to bring the perpetrators of the Paris attacks to justice."
15:02 PM

India's financial capital Mumbai has been put on high alert after Paris attacks.
15:02 PM
India's financial capital Mumbai has been put on high alert after Paris attacks.
14:59 PM

While CNN confirmed at least 153 deaths, news agency AFP said at least 127 people were killed in the Paris attacks, with 180 people injured, 80 of them critically.
14:31 PM
German Chancellor Angela Merkel says in response to Paris terror attacks: "We will help to lead the fight" against terror.
14:00 PM

Disneyland Paris closes for the day following attacks in Paris, reports Associated Press.