Nagpur: Of late, women empowerment has been the societal buzzword with much emphasis being laid upon making the fairer sex self-sufficient, decisive and in authoritative position. Lending one of the finest examples to this cause is Dr. Madhavi Khode, an IAS officer of Maharashtra, who has been a topper and a gold medalist throughout her education. Dr Khode has an innate capacity to be different from others and an urge to excel. She has a very different perspective towards life and the society.
In an interactive session with Nagpur Today, Commissioner of Tribal Welfare Dr. Madhavi Khode shared her journey of making it to the coveted post. She also viewed that nothing comes easy in life and one must struggle hard to achieve the goals and dreams.
The school days…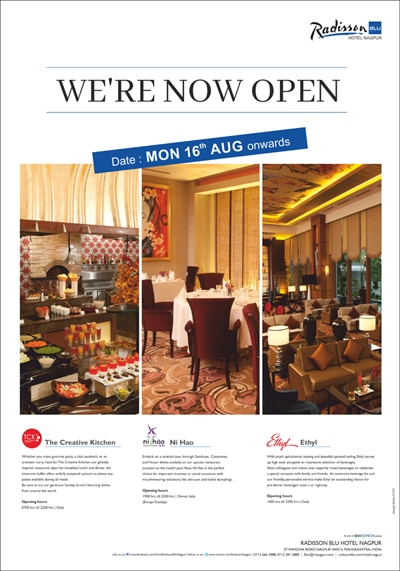 She studied in two-schools – Nagar Palika School and Abhyankar Kanya Shala  from class 1 to 10.  She stood 5th in the merit list in her Secondary School Certificate Examination (SSC) in Yavatmal.
She then came to Nagpur to pursue her Higher Secondary Education. She did her XIth and XIIth in Science stream from Shivaji Science College. Here again she stood first merit in Science stream that year.
She then went on to do her Bachelor's degree in Medicine (MBBS) from Government Medical College and Hospital. Here too she got a Gold Medal in Community Medicine.
Very supportive and encouraging husband
Though she did get admission to do her Diploma in Gynecology & Obstetrics, she was somehow not willing to complete the Diploma. She said this job was not giving her job-satisfaction nor was appealing to her liking. When she explained her discomfort in the vocation, her very understanding and doting husband assured of being with her in her thick and thin. It was her husband who urged her to attempt UPSC. She felt that most doctors cater to one class only, but if she becomes an IAS officer, her decisions will affect and benefit masses. With a determination, the young couple made plans of her giving UPSC.
They knew very well that giving UPSC will incur huge expenses. Once the young couple decided that they will have to go to Delhi, her husband Dr Suresh Chawre, a Cosmetic and Plastic Surgeon took up the job as Senior Resident Doctor in Maulana Azad Medical College and Hospital. This made it possible for the young couple to stay in the Hostel for Resident Doctors.
Persistent efforts yielded results
Dr. Madhavi said that UPSC is an unpredictable examination. Anything under the sun can be asked in the examination. The first time, she appeared for the examinations, it was to get to know the nuances of the exams and to get the feel of the examination. The second attempt, she claimed did not have adequate inputs and so missed passing the UPSC exams by one mark. This did not deter her.
With renewed vigour and enthusiasm, she studied will all her heart, mind and body and gave her 100 per cent in her efforts and passed the UPSC. So much so that she was the All India topper in Psychology.
Need for parents to change their view
While speaking to Nagpur Today, Dr Madhavi said that from ages, parents believe that there are only two professional courses that bring respect and good financial results. One is a Doctor's profession and the second is Engineer's job. They cannot think anything beyond that.
So, what about the youngsters, they to do not think anything beyond this? Their first choice is MBBS or BE. So there is an urgent need to create an awareness among the parents and the youngsters that there are other professions and careers that brings honour and gets good salaries too.
Lack of direction
She claimed, that the youngsters today attempt AIPMT or PMT for Medical courses or JEEE or other competitive exams for Engineering and when they do not score well, they immediately opt for plain graduation in Science, Commerce or Arts. She said that these students who do not make it to MBBS or BE, should start their UPSC preparations from their second year of graduation.
City lacks good guidance and coaching for UPSC
While speaking about the intense preparations needed to clear UPSC, Madhavi claimed that apart from sufficient material, good coaching centres are lacking in the city. We need to strengthen the UPSC training centre situated near Old Morris College T-Point.
She claimed that she had opted for Geography and Psychology. She got the right books and study material in Delhi only.
Hardships in the way
While speaking about her plight, Dr Madhavi claimed that she and her husband did not even have a radio or a tape-recorder to listen to music. They did not even have a mobile phone. She and her husband did a lot of sacrifices and lived a frugal life so that she could afford tuition classes and buy books and study material. She claimed that they used to take one tiffin box and used to divide the food so that they could eat the food two times.
Preparations
With some experience about the type of questions asked in the UPSC examinations, she claimed that she used to prepare answers which are short as well as long. She claimed that one should develop a keen sense of analyzing basic concepts and when asked one should be able to answer the question with all perspectives.
Dr Madhavi claimed that there are three parts of a good answer.
Introduction: A broad yet brief description of the topic.
The Body: The main answer which describes in detail about the topic
Conclusion: The conclusion one can draw, based on the inputs mentioned in the body.
She claimed that there are many who assume or have a misconception that if the introduction and the conclusion are well written, and even if the body does not delve in detail, one would be awarded the marks. She said that this is not true. One should give equal importance to the Introduction, the body and the conclusion.
She added that there are temporal and special aspects of every concept. One should bring that in the answer.
She understood the above concept and attempted the UPSC. She claimed that she did not use flamboyant words and jargons but used simple language to express her thoughts and answered the questions.
Time management
One should time the answering of the question paper. She claimed that this is something that she learnt well and in the final attempt, she timed the writing of the answers. She claimed that she practiced writing many essays on current topics. She read The Hindu news paper and other study material well.
Stress management
She said that the stress of appearing in UPSC is tremendous and that she used to practice Vipatsana and Yoga.
Five posts held in eight years.
After finally passing the UPSC, she was selected in the Maharashtra Cadre in 2007. She did two years probation after which she was posted to head the Rural Development Ministry. This was followed by her being posted as Chief Executive Officer of Zilla Parishad Bhandara. She was then posted to be the First Commissioner of Mahatma Gandhi National Rural Employment Gurantee Act (MNREGA). She was then made the Chief Executive Officer of Chandrapur. She then was posted as Collector of Bhandara.
Presently she is posted as the Additional Commissioner of Tribal Development.