Paper Mill Hardoli village : Fire continues to blaze on the third day too

Goods worth crores of rupees destroyed: More than two dozen fire-tenders busy in extinguishing  fire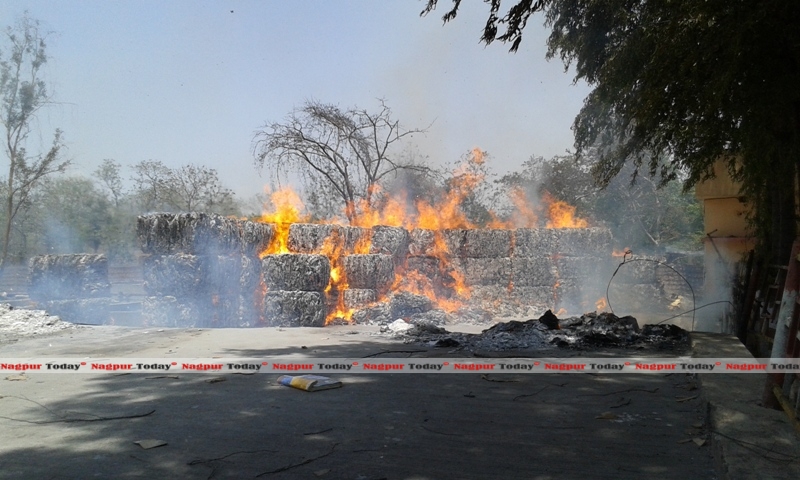 Nagpur: The fire continues to blaze even on the third day in a paper mill situated in Hardoli village about 3 kilometers from Kondali. The Fire Department has dispatched more than two dozen fire tenders to extinguish the ongoing fire. However, the fire has not given up as yet. It could be mentioned here that the fire was reported on Saturday, on May 23, 2015. Sources claim that a lot of raw material, chemicals and other combustible goods were destroyed in the fire. Goods worth crores of rupees have been destroyed in the fire.
Sources claim that the card-board kept broiler plant of a paper-mill situated in Hardoli village on Nagpur Amravati Road caught fire at around 11:45 am. Lack of fire extinguishers and other fire-extinguishing arrangements led the fire to turn into a blazing inferno. The incident was reported to Kondali Police Station. On receipt of the information of a fire, nearly 15 fire-tenders were dispatched by the fire-department.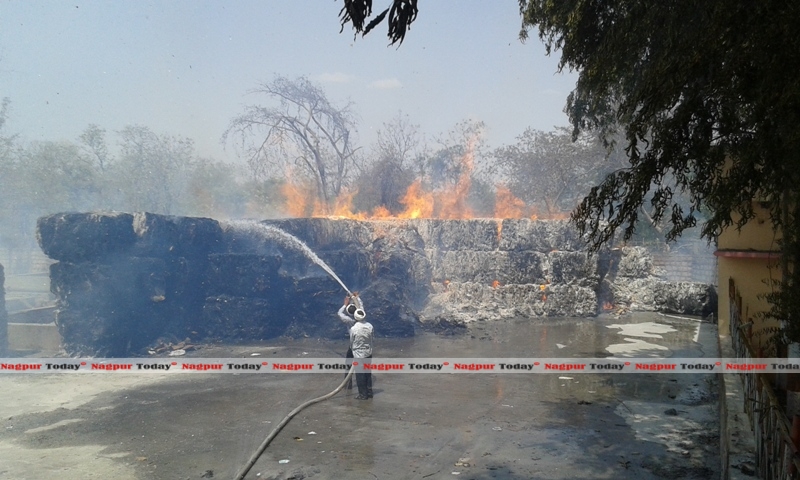 Sources claim that the personnel of fire-department had gained control over the fire to a great extend. However, the fire was simmering from within the cardboards. Nearly 100 tons of craft paper is manufactured in this paper-mill. Card boards are used for this manufacture. The card-board is made into a pulp which is then used to make paper. Card-board is stored in large quantities in a number of sheds inside the mill-premises. Extreme heat and blowing winds has caused card-boards kept in other sheds to catch fire too. The fire tenders from private companies Solar Explosives and Atlanta Company too joined forces to douse the flames.
Within a few minutes, fire-tenders from Katol Municipal Corporation, Narkhed Municipal Corporation and Nagpur Fire Department reached the spot and strived to bring the fire under control.
A dozen JCBs are employed to remove the debris. Police personnel from Kondali Police Station including Police Inspector Pradeep Lambat, Sub-Inspector Telrande and the staff were present to supervise the work.