Nagpur News.
With the youngest member being a 10 year old and the eldest being 77, a group of cycle riders from Nagpur, the Hawk Riders are all geared to set an inspirational example this Independence Day! Hawk Riders is a group or rather a family of cycling and adventure enthusiasts from Nagpur. Also being nature lovers, these people apart from the everyday morning rides, go to places in and around Nagpur on Sundays just to be in the silent serenity of nature.
Ajay Bansod, a photographer and a cycling enthusiast came up with this idea while riding with his son, two years ago. Started with five members, today the group has more than fifty, with more people adding gradually. An initiative to create awareness among the citizens about the pollution and health issues caused due to it, this group promotes cycling as a means of commutation, with some people in the group already practicing it daily. Ranging from CAs to students to doctors to business men to house wives to working ladies and retired officials, this group is almost like a family.
Their most recent expedition was to Sillari, Pench where they rode their cycles in the jungles. Being a successful affair, this two day trip was very exciting, refreshing and a break from the daily life hustles. More such rides are in pipeline. Their other rides have been to places like Zhilpi, Mahurzari, Bordharan, Mihan etc. which are their Sunday rides known as Sunday Funday ride. Those who can't ride daily join on these rides to enjoy Sunday in different style.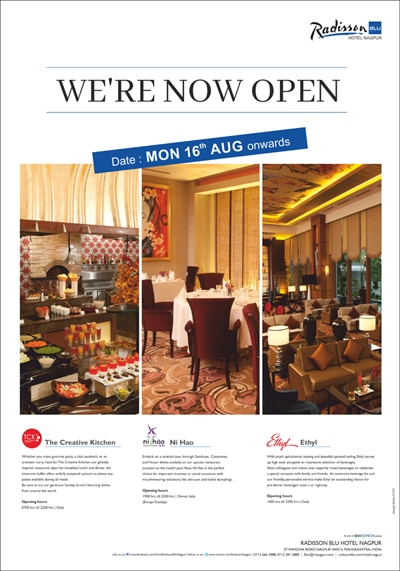 Their motto being DREAM BIG PEDAL HARD, which they really stick to, has helped create awareness about the health benefits of cycling as some members having health issues were benefitted. Cycling is also proven to be a great stress buster. With a constant rise in pollution as well as the petrol prices, this by far is the best alternative which should be considered by everyone.
Keeping many such things in mind, Hawk Riders are planning to celebrate the Independence Day by organizing a rally. One can connect to this group through facebook or for more information, contact Ajay Bansod (91 9371441098), Swapnil Shravane (+91 9890110527).