NAGPUR: The premiere show of Hindi play 'Maseeha' was a huge success as the auditorium was packed with invited dignitaries and audiences. A production of Nagpur-based Meliorist Theatre, the gutsy new Hindi play left the audiences spellbound for one and a half hour. Written by Shailesh Narwade and directed by Rupesh Pawar, 'Maseeha' was showered with excellent reviews from the audiences, who wished to watch the play one more time.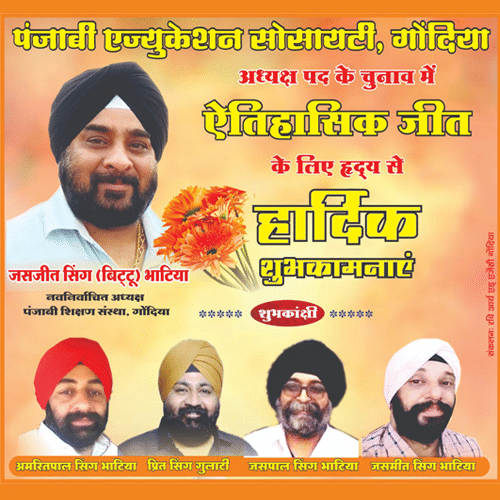 'Maseeha' is a story of two friends, Baliraj and Mahisa, who are appointed as Senapati and Angarakshak respectively by the new ruler, Raja Devmukut. The two friends are then used to suppress all signs of revolt arising from the depressed and devastated farmers and laborers. In the name of loyalty to the State, Baliraj is compelled to silent Vaidya and Lokba, who keep alerting villagers against the fake propaganda and evil designs of the invader and his ministers. Gradually, the two friends realize that they have become puppets in the hand of the rulers. The realization eventually leads to some unexpected events.
Filmmaker and playwright Shailesh Narwade has come up with a very gripping tale that grabs the attention of audiences from the very first scene and compels them to keep thinking throughout the play. The script has an interesting portrayal of characters that stay with audiences even after leaving the auditorium. The play is being dubbed as one of best plays on politics in recent times.
Celebrated theatre director Rupesh Pawar, whose recent Marathi play also won first prize in the State-level Marathi Drama Competition, has once again proved his mettle with 'Maseeha' which has a very fresh and different look from other period dramas. Rupesh has his own and unique style of staging a play and it is fairly visible in this play too.
The play leaves a very strong impact with its vibrant costumes (by Rutuja Wankhede), realistic makeup (by Aakash Morghade), simple and very suggestive sets (by Amit Shende) and lights (by Mangesh Vijaykar).
Music composer Abhishek Dubey and rythmist Omkar Landge did an impressive job by offering soul-touching compositions and live background score. Both Abhishek and Omkar, along with Gauri Dixit and Rutuja Wankhede, sung the songs penned by Shailesh Narwade and Rohit Badgujar.
The credit for this beautiful presentation also goes to excellent performances by all the actors. Ruturaj Wankhede won the hearts of audiences with his brilliant portrayal of the atrocious king Raja Devmukut. Pushpak Bhat (Baliraj), Anshul Hedaao (Mahisa), Sneha Khandare (Paarkhi), Pooja Thombre (Gauri), Shivangi Singh (Bakki), Omesh Lanjewar (Vaidya), Abhijeet Athawale (Lokba), Vikas Borkar (Guptdoot), Shubham Gautam (Pradhan) and Prateek Sharma (Devrishi) were all impressive. They were well-supported by equally good performances by Vaishali Dahake (Kalavati), Amruta Shirke (Hirabai), Deepak Katare (Bhuma), Mangesh Shirpurkar (Jatba), Kiran Lanjewar (Kharja), Vinod Bhusari, Abhilash Yadav, Abhishek Singh and Sagar Denge.
On the occasion of the premiere show of 'Maseeha' at Dr Vasantrao Deshpande Sabhagruh Nagpur on 27th July 2018, the organizers felicitated a few veterans for their valuable contributions to the field of art and literature. Chief guest Javed Pasha Qureshi honored Pramodbabu Ramteke, Dr Ashok Chopde, Shail Gemini, Muktabai Jondhalkar, Lataru Madavi and late Chhotebabu Quawwal by presenting them shawl and mementoes.
The program was well-conducted and anchored by Milind Patil and Prashant Tambe while Kiran Gedam and Mithun Chaudhari extended their support to make the program a grand success.