Nagpur.
In what could be termed as lecherous act and misuse of power by law-protectors, a cop tried to take undue advantage of an innocent victim by infusing a picture of harsh punishment and getting dragged into unnecessary legal hassles. He went on to molest her when she was alone in her house. She raised her voice and the neighbours thrashed the cop black and blue and later handed him over to the police-officials who arrested him and registered a case against him.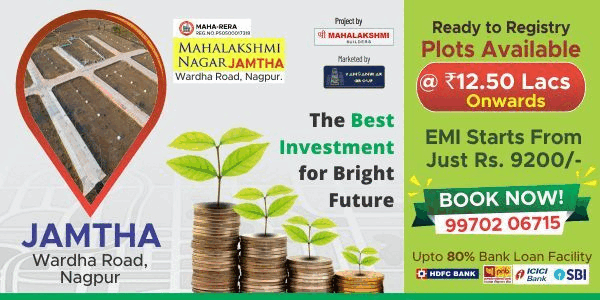 The complainant, a lady aged 28 years and a resident of an area falling under the Jaripatka Police Station was working in a Cloth Store owned by a Sindhi gentleman. One fine day two-months ago, the owner of the shop, where the lady was working asked her if she can arrange some money to buy some garments. This complainant lady had taken a loan from the Mahila Bachat Gat (where she was saving some money) and gave it to the owner. After that the owner did not even pay her salary for two-three months. The lady worker and the complainant started demanding her salary and the loaned amount.
However, since, the owner never had the will of repaying the amount back to his employee, he went and lodged a complaint with the ACP of Pachpaoli Police Station against the employee. The ACP In-Charge made ASI Rajmohan Singh Thakur (who was on additional duty with ACP-Pachapoli) as the Investigating Officer.
ASI Rajmohan Singh Thakur investigated the entire incident, got the statements of the owner and the employee. However, while taking the statement of the employee, he fell for the lady. He was so enamoured by her that he started calling her on the pretext of investigations. On December 12, 2014 he called her 6 times between 9 to 11 pm. When she was exasperated, she told him that she will come and see him the next morning. However, ASI Rajmohan Singh Thakur went to her house at 11:30 pm and told her that how he is the only person who can save her and how she should understand, why he is in her house late in the night and how by satisfying him, she can escape unnecessary legal hassles. He then allegedly asked her for some water. When the lady went to the kitchen to get water, he followed her and held her. She raised her voice and shouted at him. This drew the attention of the neighbours. The neighbours when learnt of the misdeeds of the cop, thrashed him black and blue and then called Pachpaoli Police Station and handed him over to them.
The Pachpaoli police registered a case under section 354, 451, 452 of Indian Penal Code and has arrested him.