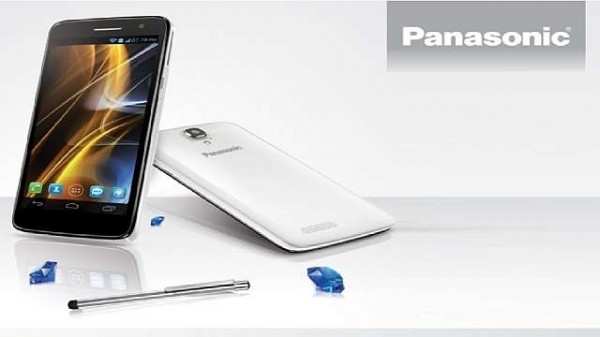 With the increasing need and demand for a variety of new features in cell phones, the craze for the rapidly flourishing Smartphones has increased drastically in recent years. Having comprehended this fact, Panasonic, one of the largest Japanese electronics producers have come up with the all new Panasonic Smartphone.
P51, the first Smartphone Panasonic, has been launched and has already arrived today at the capital of India. The phone which will be available at a price of Rs 26,990, will come in two colors – white and black – and will be available in retail stores in the next seven days, as also in Nagpur. The company plans to roll out 8 more phones over the next three months priced between Rs. 6990 and Rs 35,000.
The Panasonic P51 has a 5 inch, full HD capacitive LCD touch screen with a resolution of 1280 x 720 pixels and an 8 MP rear camera with auto focus and LED flash. The Smartphone runs on the Android 4.2 Jelly Bean OS and has a 1.3 MP 720p front camera. Its other features are a 1.2 GHZ processor, a 2500 MAH with a 3g talktime of 14 hrs and 2G talk time off 23 hours. The company claims the phone will have a standby time is 500 hrs 3g talktime of 14 hrs and 2G talk time off 23 hours.
The 8.5 mm thin, 135 grams phone will also have Hindi language support, MS Office, a scratch proof and damage resistant screen, a 4GB internal storage with an expandable memory of 32GB and comes with a stylus.
The phone's brand ambassador, Varun Dhawan, explained the meaning and logic behind the phone's name. "The phone had a name with an Indian significance. It's called the P51, where the P is for Panasonic and 51 is an auspicious number for Hindus – one that we call 'shagun' in Hindi."
Panasonic have been known to forge and take successful initiatives in the electronic sector. Henceforth, it is being expected that this company will stand by the expectations of increasing competitions in the mobile market. Also because, Panasonic has an immense inheritance of being establishers of modernization and originality in various electronic segments.