Over 40% votes polled till 4 pm in Nagpur LS; Gadchiroli leads at 44%; Yawatmal, Akola at 29%

Nagpur News: As the afternoon temperatures scorched up, the rush at the polling booths was evident. Long queues were seen at various voting centres across Nagpur. The voting data available till 4 pm on Thursday puts highest percentage of votes in Nagpur south west which saw 54% votes polled till half-time. Nagpur west took the second lead at 46%. On an average, the overall tally in Nagpur stood well above 40% till 4 pm. Rush was maximum at this time and the booths were assumed to gain more crowd as the day moves towards the end.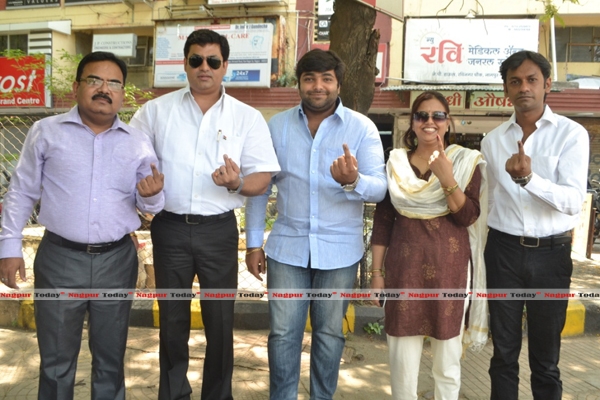 Meanwhile, Gadchiroli constituency in Vidarbha remained on the top in drawing maximum people to its polling booth. The Vidarbha tally till 1 pm put Gadchiroli at 44% while Buldhana seat witnessed 32.40% voting around the same time. Nagpur was at 26.15% till 1 pm and the average rose to over 40% in the next two hours.
Nagpur Today tracks the poll figure updates till 4 pm
Nagpur East – 42%
Nagpur South- 43%
Nagpur South-West- 54%
Nagpur West- 46%
Nagpur Central- 41%
Nagpur North- 34%
A look at Vidarbha update till 1 pm
Gadchiroli – 44%
Buldhana – 32.4%
Akola – 29.6%
Amravati – 32.17%
Wardha – 27.46%
Ramtek – 25.20%
Nagpur – 26.15%
Bhandara – 31.14%
Chandrapur – 30.2%
Yawatmal – 29.67%
Assembly by-election
Risod- 29.5%