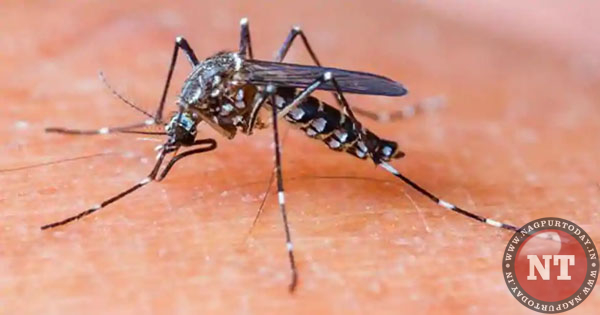 Nagpur: When the doctors at a government hospital are down with a major disease the plight of the patients could well be imagined. The scenario is dreadful, to say the least. The Mayo Hospital in city is going through the ordeal. Around 55 patients in this hospital are being treated for deadly dengue. Due to excess number of dengue patients in the 30-bed Ward, many patients are sharing the same beds. What is making the situation awful is 20 resident doctors and interns themselves are in the grip of the disease. So many doctors affected by dengue shows the shabby working of the hospital administration. Currently, two doctors are ICU.
The hostels where the resident doctors and interns stay are breeding grounds for many deadly diseases. Ggarbage, accumulated water and filth is common picture at the premises of the hostels. Except on Gandhi Jayanti, the premises are not cleaned. The dengue causing mosquitoes breed in swarms at these filthy places.
According to the resident doctors, the drainage line of the hostels is always choked. Turning the situation more horrendous is a sewer line that passes through adjacent to the hostels. Taking the advantage of the situation, swarms of mosquitoes invading the hostels and wreaking havoc on the doctors.
The State Government report itself has stated that 4667 people were hit by dengue this year out of which 18 have lost their lives. The fact was confirmed by Union Health Minister J P Nadda in Delhi on Saturday.
Another dismal scenario could be seen at Employees State Insurance Corporation hospital in city. In this hospital, the nurses have been found busy in ECG work rather than serving the patients. The reason: The post of ECG technician is lying vacant since days and months. Now, nurses are being forced to carry out work of ECG technician leaving the needy patients at the mercy of god. The ECG technician was transferred to another place but the post was not filled up since then.