Nagpur Today: In an exclusive interview with Director of Global Sales of Accor & Outbound Marketing India A Palanisamy, Nagpur Today a very brilliant gentleman who has farsightedness said that he is impressed with Nagpur City. He said that the unique features like Zero Mile Pillar, The Pench Tiger Project, Diamond Crossing in SECR Junction at Nagpur Railway Station, the only Narrow Gauge Railway Museum etc. He also said that with the possibility of MIHAN project and Boeing MRO coming up soon, having their company's presence in Central India will certainly make sense.
He said that the GPS is a unique platform that acknowledges Central India as an upcoming and potential travel trade and consumer market in India. Outbound Marketing has previously participated at the Jagsons Showcase which greatly benefited our hotel clients as it gave them opportunity to connect with the Central India travel trade, while showcasing their products and understanding the travel trends of the region.
The Chains of hotels represented by Outbound Marketing that will be participating at this event are: Sun International Hotels & Resorts- Southern Africa, Rotana Hotels and ACCOR hotels.
While elaborating about his own company, Palanisamy said that Outbound Marketing (OMPL) was setup in 2002 in response to the growing demand for new market approaches, cost effective distribution solutions and revenue development. He said that current clients include International Hotel chains, destination management companies and tourism offices. In 2003 Outbound Marketing was invited to partner with Connect worldwide as its India affiliate. Connect Worldwide is headquartered in the United States of America and is global representation company. They currently represent Choice Hotels International (USA and Caribbean), Sun International Hotels Southern Africa, Thistle and Guoman Hotels UK, Rotana Hotels and ACCOR Hotels.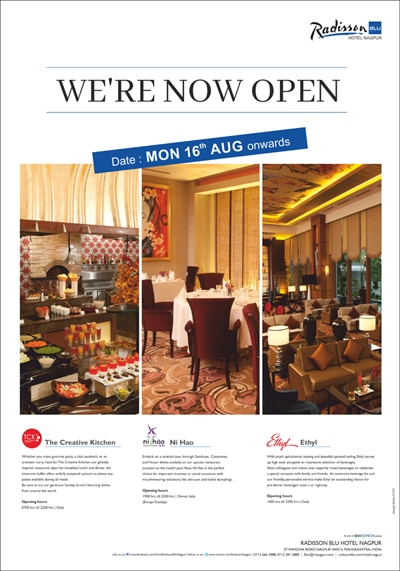 Palanisamy said that they have many Hotels which include the following:
Sofitel-40 Hotels
Pullman-43 Hotels
MGallery-19 Hotels
Novotel-99 Hotels
Mercure-135 Hotels
Ibis-121 Hotels
Ibis Styles-40 Hotels
Ibis Budget-26 Hotels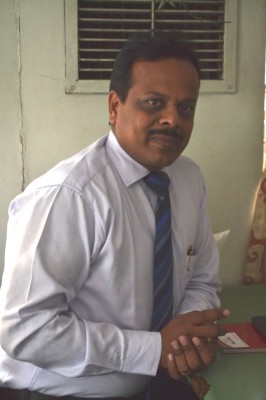 According to Palanisamy there are 3555 Hotels across the Globe and have their presence in 92 countries. In India alone they have 24 Hotels.
According to him the target that they have set for 2015 is to have at least 95 properties across India. Nagpur City too may have one or two in the near future.
He added that the Head office is at Paris. The first Hotel was in 1967 in France.
He added that the company does B to B-Agency to Agency and B to C-Agency to Corporate.
While elaborating the quality of services of their Ibis Hotel, he said that they have a 15 minutes Service Guarantee. Any problem which is reported by the customer has to redressed in 15 minutes, failing which the Management of the Hotel offers one night free stay as complementary.
The world's leading hotel operator and market leader in Europe, Accor is unique in offering an extensive range of accommodations, from luxury to budget. Accor , the world's leading hotel operator, two years after starting modernizing the Ibis, Ibis Styles and Ibis budget brands, the Group is getting tangible results from the unprecedented ibis family project and stepping onwards, unveiling the new Ibis room and Ibis kitchen, its renewed restaurant concept.
The Group started its revolution in 2011 with the overhaul of its three economic brands within one single Ibis family. From this renewal project stems a coherent and attractive portfolio with the same simplicity, modernity and well-being spearheaded by Ibis, and a better identified and stronger positioning of each brand.
It results into significant benefits for the 1000 Ibis, 233 Ibis Styles and 506 Ibis budget.
This gentleman Palanisamy who travels almost 20 days a month has a small son named Anirudha who is 5 years old and is studying in Montessory. The Beautiful woman behind this successful man is Sangeeta who used to work in American Express as a Senior executive.