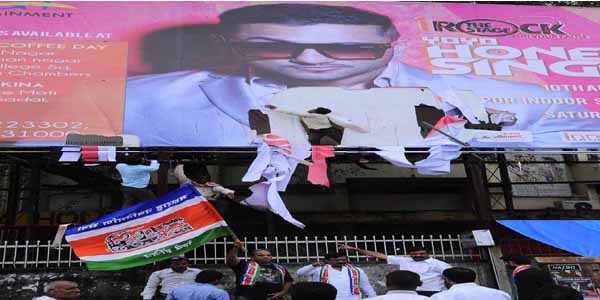 Nagpur News: The viewers in Nagpur, who expected the tickets amount they paid for the recently cancelled show of controversial rapper Yo Yo Honey Singh to be refunded, can heave a sigh of relief. After much hues and cries made by the hordes of fans to get the ticket refunds, the organizer of the show Innovations Solutions and Events Ltd relented to return the money from August 19 onwards.
"We are collecting the ticket details from the buyers and would be refunding the amount after verifying the same. Since online tickets have a procedure which we are following and once it is done we would start the refunding process", Neerja Dharmadhikari, Director, Innovations told Nagpur Today.
She said, "It is not that we did not intend to refund the ticket amount as this is not the first and last event we put forth in Nagpur. However this is for the first time that such a situation has emerged. If we default on refunds then our credibility with our audience would get badly hampered. It is due concern for us to maintain that credibility."
When asked about the future course of Honey Singh's show, Dharmadhikari informed, "He (Honey Singh) will be back in Nagpur soon. We are working out the new venue and dates for the show. I must like to add that those who are protesting the show are crazily listening to his songs in their cars."
Another person at Innovations, Akshay said that the process of collecting details regarding refund is on. "We are asking the buyers to visit our office at Dharampeth and register their details. Once it is verified, the amount would be returned."
When asked why multiple counters have not been set up for refunding ticket amount as was done during sale of tickets, Akshay said, "We are careful at this juncture since huge money in involved in the process. We had sold around 2500 tickets under different price categories. Hence we are inviting the customers at our office in Ramadaspeth."
About the issue of calling the customers twice for refunding, he clarified that even the customers can furnish their details over phone.
The customers can contact on 9225223302 for ticket refunds, he added.